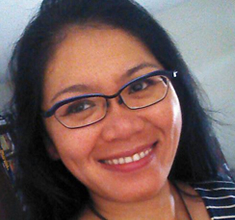 Lana Lee
spent 15 years as a civil and structural engineer, before switching careers and, shortly thereafter, becoming a community manager.
On this episode of the show, we discuss what drove that change and the similarities between the two roles. Plus:
What Lana did when she was worried that some teams wouldn't take the company community seriously
The community bootcamp program she's working on
Why Facebook might be the greatest use case for pre-moderation I have ever seen
Our Podcast is Made Possible By…
If you enjoy our show, please know that it's only possible with the generous support of our sponsor: Higher Logic.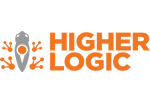 Big Quotes
"Engineers have to be organized and also have to think two steps ahead. When I was putting together our community, I had to think, 'What kind of problems would this person have in the future? How can this document be misunderstood? Are there any loopholes?'" -@lanalyzer314
"I think of Facebook like a toy. Most people are there for social things or just to kill time whereas if you were in the Zuora community or some [other] community, you're in a different mindset." -@lanalyzer314
About Lana Lee
Lana Lee graduated from UC Berkeley in civil engineering and then went to USC where she got a music degree in oboe performance and masters in civil engineering.
For 15 years, Lana worked as a civil and structural engineer in the mining and gas industry, but in 2012, she wanted to do something different. She went back to school to earn a certificate in internet development and became a freelance web designer, creating websites for musicians. Freelance was great, but she missed being a part of a larger organization, so she added social media manager and community specialist to her job queue!
Currently, Lana is the the Zuora community manager, but she still loves building communities through Meetup and Facebook, playing oboe and English Horn around the Bay Area and volunteering her web and social media skills for non-profits like Mensa, the Jenny Lin Foundation, the Contra Costa Orchestra and Life.Church Online.
Related Links
Transcript
Your Thoughts
If you have any thoughts on this episode that you'd like to share, please leave me a comment, send me an email or a tweet. If you enjoy the show, we would be so grateful if you spread the word and supported Community Signal on Patreon.