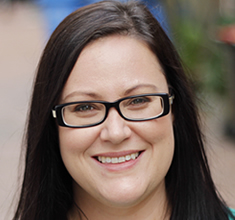 Think about the last time you were working on a new product, tool, or resource for your community. You probably looked through feedback that they had shared with you and compiled a list of all the needs they have. You created a "use case utopia" that you thought would be well-received by your community and internal stakeholders.
As Jakkii Musgrave shares in this episode of Community Signal, use case utopias can be easily conceived, but not so easily implemented without the guidance of shared goals or a community manager to make sure that things are moving in the right direction.
And related to the topic of conversation within the workplace, Jakkii gives her take on how GDPR (the EU's General Data Protection Regulation) will impact the work of community professionals. If your community has members that are from the EU, make sure that you and your company are aware of how these new regulations may impact how you handle their data. And if you're well-read on this topic, we'd love to have you on the show!
Jakkii and Patrick also discuss:
How GDPR will change content sharing and data storage within employee communities
Why digital and network literacy are increasingly important in our ever more dispersed workplaces
Getting buy-in from and sharing skills with every level of your organization
Continue reading "When Community Managers and Middle Managers Join Forces"