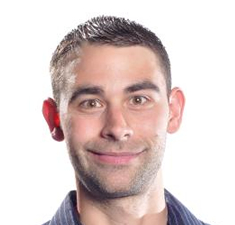 As we've shared on many episodes of Community Signal, community professionals come from numerous career paths, educational backgrounds, and areas of interest. In this conversation, Patrick talks with Matt Nevill, customer community manager at Agilent Technologies, about his transition from engineer to community manager. As a one-person community team, Matt discusses how he partners with other teams within his organization to ensure the success of Agilent's community and gets advice from Patrick on when and how to scale the team.
If you're thinking about how to justify adding another team member or quantifying your community's value, the advice is all here. As Matt and Patrick explain it, it's all about clearly communicating that a more engaged community means happier customers that turn into repeat customers.
They also discuss:
A support staff that was getting crushed by calls until they launched a community
The right way and time to scale your community team
Evaluating community platform options
Our Podcast is Made Possible By…
If you enjoy our show, please know that it's only possible with the generous support of our sponsor: Discourse.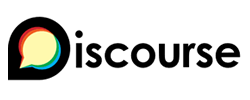 Big Quotes
Deciding when and how to scale your community team (24:25): "What I like to think about is depth versus width. We make choices all the time where we sacrifice depth for width. Meaning, how much can we interact with an individual community member? How good of an experience can we give to that one person versus serving everyone? If you throw one person into a sea with 30,000 people, then there's a limit to how much they can actually give individualized support to those people." –@patrickokeefe
The value of having an open community (43:47): "I think part of providing a good experience is less hurdles to jump over. If you have an open community, then people can find [your] content because it's indexed by external search engines. Not only that, but if they just visit your community, they can poke around and read the content without feeling like they're trapped into [creating an account]. Some people don't want to do that. My theory is if you have a good community site that is easy and people like to use, people are going to be more willing to create a meaningful membership in that community." -Matt Nevill
Evaluating community platforms (48:25): "When you're weighing your [community platform] options, you want to look at what seems to be the most stable. What has a good support structure when we need help? What has a good partner network? If it doesn't do what we want to do, what can we customize? … When you first evaluate different platforms and pick something that you're comfortable with, you're going to expect to be able to use it for at least probably three to five years." -Matt Nevill
About Matt Nevill
Matt Nevill has over 17 years of experience in various customer-facing and digital roles at tech companies. He is currently the customer community manager for Agilent Technologies. Agilent Technologies is a global leader in life sciences, diagnostics, and applied chemical markets. The company generated revenue of over $5 billion in fiscal 2019 and employs 16,300 people worldwide.
Over his career, Matt's responsibilities have included community management, customer service and support, support management, systems engineering, process improvement, digital customer experience, content standards, and customer self-help strategies. He graduated from Texas A&M in 2002 with a Bachelor's in Telecommunications Engineering Technology and later obtained an MBA from Houston Baptist University. Matt has worked remotely for the last 13 years and is based out of Houston, Texas.
Related Links
Transcript
Your Thoughts
If you have any thoughts on this episode that you'd like to share, please leave me a comment, send me an email or a tweet. If you enjoy the show, we would be so grateful if you spread the word and supported Community Signal on Patreon.