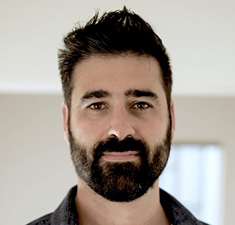 For communities that come with a membership fee, direct revenue might seem like the top benefit for your company. But the Daily Maverick's membership program gives them direct access to their most engaged readers, which has created benefits beyond revenue. The Daily Maverick has hired employees through its community, grown new company verticals thanks to the support of its community, and has given readers and writers a way to interact directly with one another about the stories they're most interested in.
Styli Charalambous, the co-founder and publisher of Daily Maverick, also shares the unique perspective of a founder building a membership program from the ground up, who then hires a member of the community to run the show. This episode will leave you with great starting points for discussing the ROI of community programs and a lot of inspiration around how to keep community members engaged.
Styli and Patrick also discuss:
Why Daily Maverick doesn't have a paywall on its website
How Daily Maverick approaches comments and allowing access to its community
Daily Maverick's robust events and publishing strategy
Big Quotes
The goals and value of Maverick Insider (4:05): "The primary focus on this effort is to build this community and to engage with the community. It's not [about] making money. Making money is a byproduct of doing that job well and growing the community and having a healthy level of engagement and support and interaction with those community members. That's the difference. [The community is not] just a transactional thing that is the gatekeeper access to content, it's about relationships, and that's the key differentiator in my mind between a membership program and a subscription program or even a donation program." –@StyliChara
Giving reporters a space to interact with their readers (13:50): "Some of our journalists still have PTSD from the previous comments platform. Some aren't that keen on participating in comments. We're not going to force them. … Some say they prefer to engage with members and readers in event format and so they'll do it in the physical space. Obviously, the more politicized the contents, the easier it is for it to descend into toxicity. We find certain sections of the site, some journalists are more open to participating and engaging in the comments section than some trickier content areas." –@StyliChara
About Styli Charalambous
Styli Charalambous is the co-founder and publisher of Daily Maverick, a 10-year-old startup, focusing on news, analysis, and investigative journalism, based in South Africa. He oversees all non-editorial functions of the business and is a reformed accountant. He is the architect of their membership plan, Maverick Insider, and has written for the publication on business, sport, media, and other topics.
Related Links
Transcript
Your Thoughts
If you have any thoughts on this episode that you'd like to share, please leave me a comment, send me an email or a tweet. If you enjoy the show, we would be so grateful if you spread the word and supported Community Signal on Patreon.