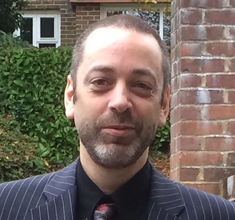 For the 100th episode of Community Signal, we're talking about the show itself. How it came to be, what drives it and how we make it each week.
My guest is the producer of all 100 episodes, Karn Broad. Karn is my creative partner in the show, but if he does his job well, you never think about it. This episode really gives you a sense of the rapport than Karn and I have, and how we work together every week to produce Community Signal. Plus:
How Karn and I met
Why I ended the first community management podcast that I hosted
The process of creating the show each week
Our Podcast is Made Possible By…
If you enjoy our show, please know that it's only possible with the generous support of our sponsor: Higher Logic.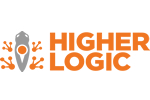 Big Quotes
Our transcript was not finished prior to release. Because of this, our quotes section isn't ready (yet!). Sorry about that. We'll update this post once it's done.
About Karn Broad
Amongst a large variety of work, Karn Broad has spent over 20 years in the audio world, and has been involved in web design for over 10 years, making websites for small businesses and working in software support for a web design package called RapidWeaver for Realmac Software. He spent several years as the producer of the SitePoint Podcast, which is where we met and built our working relationship.
His direct experience in community is as a user of several forums and as a moderator for the RapidWeaver user forums.
Currently, in addition to producing Community Signal, Karn works in education with children that have specific learning needs, plays bass (sometimes double-bass, sometimes electric bass) in three different live bands, and teaches both guitar and music production. He likes things busy.
Related Links
This list of links is not complete. Once our transcript is completed, we'll update this list.
Transcript
Your Thoughts
If you have any thoughts on this episode that you'd like to share, please leave me a comment, send me an email or a tweet. If you enjoy the show, we would be so grateful if you spread the word and supported Community Signal on Patreon.