While at online education company Penn Foster,
Daniel Marotta
was able to prove that not only did students who participated in their online community take more exams and pass more exams, but they also paid more tuition and defaulted less on their tuition.
Now at the largest provider of employer-sponsored child care, Daniel just launched a brand new community, and it's always fun to talk to someone in the middle of a launch. Plus:
Using community as a value-add to employer-provided benefits
Jive Software's decision to sell their external community business to Lithium
Making gamification meaningful
Our Podcast is Made Possible By…
If you enjoy our show, please know that it's only possible with the generous support of our sponsor: Higher Logic.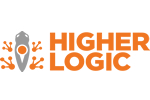 Big Quotes
Our podcast transcript was not completed before publishing time. Once it has been, we will update this post with featured quotes. Sorry for the delay.
About Daniel Marotta
Daniel Marotta has been a community professional for over 10 years. He's implemented community strategies that span financial services, high tech, manufacturing and education industries. Daniel lives for customer advocacy and has been the voice of the customer for some of Fortune 500's most prominent companies. He currently resides in Boston, MA and works for the industry leader in child care.
Related Links
This is a partial list of links from this episode. The list will be completed once our transcript has been finished. Thank you for your patience.
Transcript
Your Thoughts
If you have any thoughts on this episode that you'd like to share, please leave me a comment, send me an email or a tweet. If you enjoy the show, we would be so grateful if you spread the word and supported Community Signal on Patreon.
Thank you for listening to Community Signal.