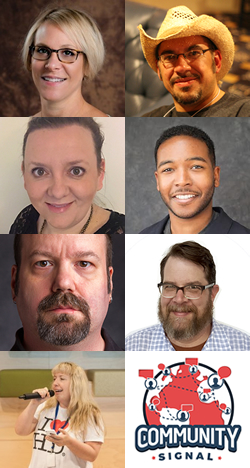 Not every segment we record on Community Signal makes it into the final episode. One of the perks of being a supporter of the show on
Patreon
is being among the first to hear bonus clips and cut for time extras.
That's what this episode consists of: A group of clips that were released to Patreon supporters between June and July of 2017 and have only been heard by them – until now. With new insights from past guests Maggie McGary, Christopher Carfi, Kim England, Tracey Todd, Bob Hubbard, Scott Moore and Venessa Paech, this edition of the show is like a collection of short stories for community professionals, including:
Lessons learned from fighting for buy-in for more than a decade
When your community is deleted by a disgruntled employee of your web hosting company
Candid reactions to Facebook's inconsistent moderation manual
Our Podcast is Made Possible By…
If you enjoy our show, please know that it's only possible with the generous support of our sponsor: Open Social.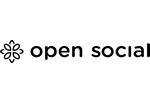 Big Quotes
Unfortunately, our transcript was not completed in time for release. Once it is ready, we'll update this post with quotes from the episode.
Related Links
This list of links is not yet complete. When our transcript is finished, this list will be updated. Thank you for your patience.
Transcript
Your Thoughts
If you have any thoughts on this episode that you'd like to share, please leave me a comment, send me an email or a tweet. If you enjoy the show, we would be so grateful if you spread the word and supported Community Signal on Patreon.
Thank you for listening to Community Signal.