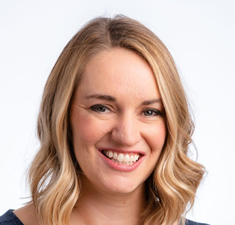 As Zendesk's customer base and product offerings have grown, so has its community. The Zendesk community started in 2008, under the support organization, as a space for people to ask and answer questions about using the product. Since then, it has shifted departments multiple times, leading to changes in KPIs and core purpose.
Nicole Saunders, the company's director of community, joins the show to explain how she has navigated these challenges. Tune in for her approach on thoughtfully managing change and expectations within your community and inside of your organization.
Patrick and Nicole also discuss:
Why the comments are open on Zendesk's knowledge base articles
You can't tell people to contact support in Zendesk's community
Handing some conversations in the community off to other teams
Big Quotes
Going from scrappy to resourced as your community team grows and develops (04:36): "[While community was part of the support organization,] we were functioning very scrappy, very much like a startup team within a larger organization. … Being within [the] integrated marketing organization let us connect to a lot more pieces and parts of the business, which as we built our strategy became increasingly important." –@NicoleinMadison
Participate in the community you serve (14:20): "I'm always encouraging my team to [step] out of the ticket queue on a regular basis … and just wander around [the community] and try to have that same experience as the end users to make sure we're not missing anything, make sure that the queue isn't keeping us in just a transactional space." –@NicoleinMadison
Why you can't tell people to contact support in the Zendesk community (24:58): "We were getting a lot of people that were just saying, 'You should contact support for this,' and what it was doing was discouraging other users from jumping in and trying to help. A lot of these were questions that people could answer for one another, and … it was short-circuiting the community conversation." –@NicoleinMadison
The knowledge and value that community can offer (26:17): "You're going to gain so much more out of talking to somebody [in the community] who has done what you are trying to do, than someone who knows what functionality you should use to try to do it. Even the best support agent in the world probably hasn't done exactly the thing that you're trying to do. There's actually a real benefit to talking to other users." –@NicoleinMadison
About Nicole Saunders
In over 12 years as a community professional, Nicole Saunders' experience has ranged from consulting to launching communities for startups to currently leading the community team at Zendesk. She's built communities across forums, social media, and offline. Her background also includes social media management, event production, communications, and freelance writing.
Passionate about building community both in her work and in life, Nicole engages in several volunteer efforts, including mentoring for the Wisconsin Women's Network, singing with the Philharmonic Chorus of Madison, and teaching dance fitness classes.
Related Links
Transcript
Your Thoughts
If you have any thoughts on this episode that you'd like to share, please leave me a comment, send me an email or a tweet. If you enjoy the show, we would be so grateful if you spread the word and supported Community Signal on Patreon.