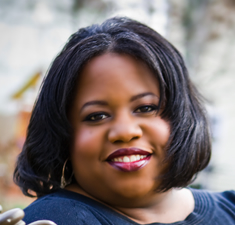 As community professionals, we have more tools than ever to help us do our jobs. That said, the qualities that make an online community and an online community professional successful are likely largely the same today as they were 10, 20, or even 30 years ago. This episode of Community Signal focuses on those exact qualities and opportunities to delight.
If you're applying for a job in community, Patrick and our guest, Angela Connor, have some tips on standing out [00:30:13]:
Point to specific communities that you've worked in
If you don't have direct experience in community, start one!
Skills from other fields translate, but you should still be eager to learn and grow
And if you've been working in community for a while, but are looking to refresh (or rewind) your approach, Patrick and Angela suggest [00:37:48 and throughout]:
Revisiting how you talk to your community
Leaving room in macros and canned responses for customization
Approaching each conversation as an opportunity to invite in new community members
Visiting outside communities where your members might be talking about you
In addition to these qualities and skills, Angela also surfaces the topic of knowing her worth and the value of the communications skills that she brings to the table. This worth translates to a certain salary, but as with all roles, it also requires internal buy-in and the right resources to make sure you can get the job done. There are many companies that think they can't afford someone at this skill level, but that doesn't mean they don't need someone at this skill level.
Our Podcast is Made Possible By…
If you enjoy our show, please know that it's only possible with the generous support of our sponsor: Higher Logic.
Big Quotes
On the value of community management skills: "[When it comes to hiring community professionals,] there's a fine line between what [companies] can afford and want to afford. … It's not very difficult for me to step into a social media crisis and help a client, figure out what to say and what to do because I understand social communications. I understand how you talk to people online and then the digital space. I don't think that people really understand that that's a unique value proposition." –@communitygirl
On the importance of effort and personalization: "[With community management,] you get what you give. If you are mediocre, then you get mediocre results. If you do the same thing over and over again, [deliver] the same canned responses [without] nuance. It's what you get if you see community management as something that can be automated. If you think that an algorithm can do all that for you without a human touch, then what you get is poor comments and a poor community and you don't get anything out of it. Meaning, you don't get to lift anything out of that section and bring it into other things that you were doing." –@patrickokeefe
About Angela Connor
Since 2010, Angela Connor has been the driving force behind the success of marketing and community managers, directors of social media and digital directors at companies of all sizes and across many industries including Blue Cross and Blue Shield of North Carolina, Deloitte, South State Bank, Duke Energy, UNC Health Care, Fidelity Charitable, Carolina Biological Supply Company and many more.
Angela mastered the ugliness of internet and community trolls as the managing editor of user-generated content at the top news outlet in North Carolina – WRAL.com. She grew their first online community from zero to 14,000 members and chronicled that experience in her 2009 book, 18 Rules of Community Engagement.
Angela recently founded Change Agent Communications, which serves companies looking to reach audiences in new ways, capitalize on an emerging trend, head down a different path strategically, reimagine their business model or reinvent themselves.
Related Links
Transcript
Your Thoughts
If you have any thoughts on this episode that you'd like to share, please leave me a comment, send me an email or a tweet. If you enjoy the show, we would be so grateful if you spread the word and supported Community Signal on Patreon.