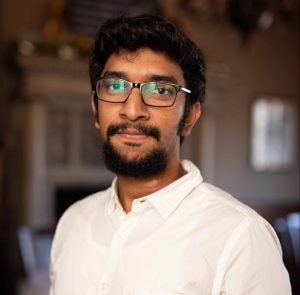 When did you first realize that community management was an actual job? Many of the guests on Community Signal, including Patrick and this week's guest, Shreyas Narayanan Kutty, got their start in community management by volunteering for causes or topics that they were passionate about. After building communities as a volunteer for the Mozilla Foundation, Shreyas found himself surrounded by community professionals and realized that he wanted to take his work full-time.
Shreyas now manages the developer relations community for CoinList, and with seven years of experience managing communities, he has observed a lot of positive change in how the community profession is perceived in India.
Patrick and Shreyas discuss:
How they each came to the realization that community management can be a viable job
Opportunities for growth and specialization in the community management profession
The practices and guidelines that lay the foundation for successful developer communities
Big Quotes
Community management as a career in India: "[In India] the job seeker layer understands communities now … but I think change really comes when the top layer, or the hiring layer, really understands communities. When they say, 'We know that this is how our business can benefit [from community]; this is the ROI of communities.' They've taken that decision to invest in it. That's when you understand that this [career] is successful." –@dun3buggi3
On searching for community management jobs: "When I was looking for the job in community … a lot of these companies were really looking for business development or sales or growth hacking. They were just sugar coating it with the title 'community manager,' which was really interesting to me because I know that for them it sounded appealing but they really didn't want to invest in communities. I've actually had that conversation with founders where I'm telling them that, 'This is a wrong understanding of community, this is not what community management is. If you really want to invest in communities, you probably should think about it this way and not what you're doing right now.'" –@dun3buggi3
Getting started in community management: "When we go to events, when people just come up to me and say, 'How do I get a role? How do I get started in this industry?,' I tell them that if you're really passionate about it, there's nothing that can stop you. I know it sounds like a cliché, but there's nothing that can stop you from achieving that. My first go-to tips are try to volunteer for an organization that you really care about. Then eventually that might get converted to a paid position but don't do it because you're motivated by that, do it because you genuinely care about the cause." –@dun3buggi3
Setting a standard for how we communicate about our work: "We've talked about these exact things on the show, community management versus social media management and the confusion there. For me, it's the difference between tools and strategy, that's how I try to simplify for people. Social media is a toolset. It's a toolset that's used by marketing, by human resources, by customer service. Community is a strategy you apply to a toolset. It's a different set of goals and beliefs." –@patrickokeefe
About Shreyas Narayanan Kutty
Shreyas Narayanan Kutty is a community manager primarily based in Bangalore, India. A computer science engineer by education, he succumbed to the lure of building communities and took up community management as a full-time profession. He recently joined the CoinList team to work on their developer community. Shreyas is also a volunteer with the Mozilla Foundation.
Shreyas is passionate about digital inclusion and building an open and accessible web. He runs Community Managers India, a resource for professionals with questions about the industry.
Related Links
Transcript
Your Thoughts
If you have any thoughts on this episode that you'd like to share, please leave me a comment, send me an email or a tweet. If you enjoy the show, we would be so grateful if you spread the word and supported Community Signal on Patreon.