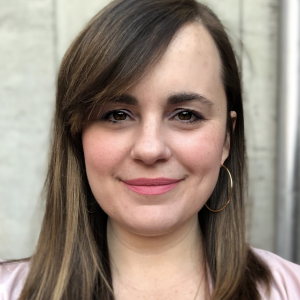 When Trello was acquired by Atlassian, Erica Moss went from being a team of one to a community manager with a supportive and specialized team. With this came the challenge of supporting Atlassian's Community Leaders program, a group of Atlassian experts that share their knowledge with others. Tasked with taking the community from a Q&A forum to something more, Erica focused on what she thought would keep community members coming back and the "warm fuzzies" that would help community leaders define their tone and new members feel welcome.
And while Erica has grown the Community Leaders program from 60 to 128 members, it's not quantity that she's optimizing for. Because Community Leaders are representatives of Atlassian's products and brand, she's focused on finding leaders that can speak with accuracy about the suite of products and with a thoughtful tone.
In this episode of Community Signal, Erica talks about what makes the Community Leaders program successful and a value-add for its members. She and Patrick also discuss:
The different roles on Atlassian's community team and why specialization is so important
Foursquare's 10-year anniversary and why Erica is proud to be a superuser
The "invisible work" involved in community management and how Erica's team brings transparency to their work
Big Quotes
The story behind the Atlassian community: "Initially, the community looked more like a Q&A forum. Someone would post a question, users who felt that they could offer any value would jump in and it was very transactional. That works in some context but I think what we find with products in the Atlassian suite specifically is there's a lot of nuance. There's a lot of value in [having] multiple opinions. … We really wanted to double down on that and nurture that, so that's where you see two years ago where we switched from a Q&A forum to what is now our community built on Lithium. In doing so [we said], 'We really want to create a sense of ownership and a sense of, "Let's really build this thing that we know is special and we know is magical." Let's get some stewards of the community and really create some ownership there.'" –@EricaJMoss
On building a community that's a conversation space: "If I think the community is not welcoming or approachable, I can treat it as a transaction. … What is my motivation to come back? What are the warm fuzzies? Why should I invest my time with these other humans?" –@EricaJMoss
Advocating for your work will make you a better community professional: "As community managers sometimes it's tough for us to be advocates for ourselves and champions for ourselves. I had a conversation with someone recently on the team because it doesn't always feel natural, and it doesn't feel easy to toot your own horn and say, 'Hey, I did this and this was the impact of it.' It's so important, and I think the more cognizant you are of it, and the more you practice that, the better you will be as a community professional overall." –@EricaJMoss
About Erica Moss
With roots in journalism, Erica Moss marries her background as a professional storyteller with her passion for connecting people as the senior manager of community engagement at Atlassian, helping to nurture and grow the Community Leaders program. Outside of work, she loves theater, photography, TV, pop culture, hyperbole, and cured meats.
Related Links
Transcript
Your Thoughts
If you have any thoughts on this episode that you'd like to share, please leave me a comment, send me an email or a tweet. If you enjoy the show, we would be so grateful if you spread the word and supported Community Signal on Patreon.