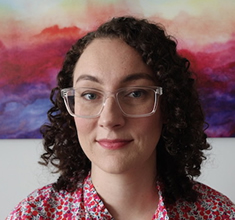 Last month, a man
used Facebook's live video feature
to confess to a murder, shortly after videos were uploaded that showed him announcing his intent and committing the act.
Facebook broke down the timeline
of this series of videos, revealing that they had suspended the person's account in approximately 2 hours or less, saying "we need to do better."
But what is a reasonable expectation for the public, when it comes to people who use live video to gain attention for their violent acts, against themselves or others? Heather Merrick, community experience manager at group video chat service Airtime, joins the show to discuss. Plus:
How allowing users to switch video chats from public to private, and back, complicates community management efforts
What happened when Tumblr switched replies off on their platform
Unethical behavior and the implications of getting caught
Big Quotes
"It's nice to have that option, [to flag content simply because you don't like it,] because it's essentially, 'We want you to feel comfortable.' It's the comfort option. 'Maybe I just don't feel like seeing this slightly icky image that isn't really offending me deeply but isn't really my vibe today. I don't want to see that.' You can hide it, and I think that's useful. You don't necessarily want to be getting someone else in trouble. I think some moderation tools can feel really serious, like if you're blocking someone on various platforms. … Are you notifying the person that you've blocked them? If so, that's kind of like a big step in that relationship, right?" -@heatheremerrick
"Ambiguity is not usually the friend of community." -@patrickokeefe
"In the world of engineering, it's so hard to nail down an exact date for when something's going to happen because something unexpected will always arise, so I completely understand the need to have somewhat ambiguous timelines. I think if you were to say, 'Hey, we're embarking on this gigantic project and we guarantee it will be live by July 3rd,' you're going to let people down. … There's somewhere in between, where you can sort of be like, 'Hey, this is going to take us a few months and we promise we'll give you updates along the way, so stay tuned. Two weeks from today, we'll let you know.' That kind of thing. It could be considered overcommunicating." -@heatheremerrick
About Heather Merrick
Heather Merrick is an experienced community and support team manager. She's worked for startups since 2008, including Tumblr, Stripe, Automattic (makers of WordPress.com) and Airtime, where she is currently community experience manager.
Related Links
Transcript
Your Thoughts
If you have any thoughts on this episode that you'd like to share, please leave me a comment, send me an email or a tweet. If you enjoy the show, we would be grateful if you spread the word.
Thank you for listening to Community Signal.