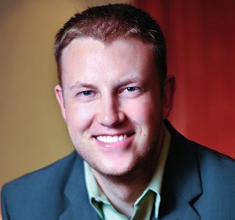 Ted Sindzinski
is a world-class digital marketer, who has led those efforts at SVS, Monster Cable/Beats by Dr. Dre and Jenny Craig. He's also done something that most marketers never have: co-found a large, category-leading online community.
There aren't many digital marketers that have the understanding of community that Ted does, an understanding that he applies to marketing efforts to leverage the power of community (especially third party communities that the brands he works with don't own) to drive sales and revenue. Among our topics:
Justifying the investment of a forum outreach program
How community owners can convince companies to make them part of their paid media spend
The ways that businesses can begin to understand the impact communities are having on their sales
Big Quotes
"If there are [negative posts on a community], that doesn't mean you shouldn't engage. In fact, it may be a reason to engage. But those negatives are not going to be hidden, just because you paid a few dollars or just because you want to talk on the community. That's the whole opportunity: to be part of this discussion, to find ways that are acceptable within that community's parameters and maybe, over time, help push those parameters. Ultimately, as a brand, you're not necessarily the every day conversationalist, so you have to establish credibility." -@TSindzinski
"If you want to engage [in communities] as a company, you have to [empower] people who are experts. I'm a marketer, I love what I do, I think I'm pretty bright at it, and I'd like to believe that I get to know my product pretty well. But at the end of the day, I don't make the product, I don't fix the product, I market the product. So, having the person who actually knows the product is obviously vital." -@TSindzinski
"[Community owners,] I promise that, unless you are huge, huge, huge in your industry, you're going to lose at standard advertising. Not because your community is bad, but because your community is a community. … If you're selling impression-based advertising solely – I'm not saying you shouldn't sell it – but as your primary metric trying to compete with other types of content sites, you're going to have a really hard time justifying your metric. The best communities say, 'How do we get to what we do best?,' which is engagement and helping brands engage people and be part of conversations." -@TSindzinski
"[Discussion of your products is] happening whether you [participate] or not, right? It's not like by not participating or not advertising, the community ignores you and just lets you go. They're talking, so whether it's a disaster [or a positive], the advice I'm giving people is, 'Look, there's discussion happening, let's be a part of that, even if we're just watching it.'" -@TSindzinski
"People are going to talk about our support and their experience, whether we do a good job or not, so let's make sure that we are doing a good job. Because the world doesn't work in this way where you had a good relationship, you shook hands, and the person walked away and didn't really tell anybody about it, as long as they liked you personally and looked you in the eye. They can walk out the door and say, 'Yeah, they tried to make it right, but I'm still going to share that,' or, 'They did make it right, and I'm going to tell everybody about it.'" -@TSindzinski
About Ted Sindzinski
For more than 15 years, Ted Sindzinski has worked in the digital marketing and community space as a peer to peer community operator and owner, a participant and content creator, as well as a brand marketer. On the brand side, he helps companies engage with audiences across major social networks and the enthusiast networks that exist around their industries. He believes that community creates local level influencers which provide the validation (or lack thereof) that companies need to thrive in the current market. Leaving the brand perspective, he sees community as paramount to growing participation in a multitude of interests which is why he's a regular participant across forums, networks and groups that touch his personal passions.
Currently an independent marketing consultant, Ted was previously the senior director of marketing at SVS, the director of digital marketing for Monster Cable, where he led digital and social media efforts for the Beats by Dr. Dre line of products, and the internet marketing manager for Jenny Craig. He also co-founded ScubaBoard, the largest online community for scuba divers.
Related Links
Transcript
Do You Have a Question for the Show?
If you have a question that you'd like me to answer on the air, I'd love to hear it! Please submit it for a future Community Signal Q&A episode.
Your Thoughts
If you have any thoughts on this episode that you'd like to share, please leave me a comment, send me an email or a tweet. If you enjoy the show, we would be grateful if you spread the word.
Thank you for listening to Community Signal.