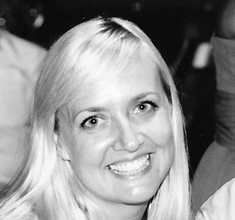 Community pros on the front lines, the ones who stand between your members and disturbing content, are often viewed as expendable. Use them up, and hire more. Even though they may see the most psyche-damaging content the internet has to offer, companies usually do not make their mental health a priority.
Joi Podgorny argues that not only should companies offer this support, they have an ethical responsibility to do so. This episode is all about how these professionals should be treated by their employers, which will allow those employers to get the greatest work out of them. Topics include:
How to ensure remote workers aren't viewed by the office as outsiders
The ways that companies can emotionally support the moderators of sensitive content
Why taking care of other people's kids online is so impactful
Our Podcast is Made Possible By…
If you enjoy our show, please know that it's only possible with the generous support of our sponsor: Higher Logic.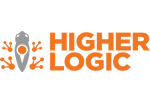 Big Quotes
"The best way to make sure that a remote team feels like part of the team is to embody that. If you're managing a remote team, some of your time should be remote, from the larger team as well, so that you can have a better chance of feeling what they're feeling, even if you are more embedded into the day-to-day activities as a manager, or a director or whatever level you're at." -@joipod
"If you have the office people talking amongst themselves, or even the hint of something like, 'Okay, those remote workers aren't carrying their weight.' Or even the seeds of any kind of derision, you have to step up immediately and fix it, crush it, get rid of it. Address it as soon as possible because the moment that you allow that attitude to persist and that conversation to continue, that isolated conversation that really creates a divide, a kind of them versus us mentality, you have to step up and do something. Otherwise, it's just going to get worse." -@patrickokeefe
"My job is to click the links no one wants to click." -@patrickokeefe
"I have to know the darkness to keep the children in the light." -@joipod
"For the most part, the larger the brand is, and the more visible and vocal the community messaging is about [highly inappropriate content and behaviors] not being allowed inside of the community, the less of a chance that any child predators, or those fringe society members, will go into your community. It's those free chat rooms, the ones that aren't really governed, that those people show up in." -@joipod
"When I train my community teams – definitely the ones that are dealing with children and family audiences – I do trigger warnings not only in the training, but I explain that there are potential triggers inside of the content that we're going through, that may trigger something that is conscious or subconscious within them. And that, at any time, during training or working, they can just give us a heads up that they are uncomfortable, and they have an instant out if they would like." -@joipod
"There is some responsibility [for community pros] to help themselves, but I don't think that we talk enough about what the responsibility of the employer is, and how we as employers should also bear some of that responsibility. It shouldn't just be on the employee, or the contractor, or whoever that front line person is. There's responsibility on the part of the employer to help take care of them, because it's our content that could possibly be hurting." -@joipod
"I want my budget to stretch as far as it possibly can go, but I also want to be able to look my employees in the face. If I run into them at the grocery store or I go on a trip to one of the cities that they live in, I want to call them up and say, 'Hey, I want to take you out for coffee,' and look at you in the eye, and I want to be able to do that with respect. I want that person to be able to look at me and not want to flip me off, for whatever reason." -@joipod
"I'd like to know that whatever offshore [moderation] company you use, you're thinking about them the same way you are about your local employees. [If so,] you would be giving them the counseling resources and the training, self-care prompts, wellness and thoughtfulness to make sure that they're doing as well as your staff here. But I haven't seen that." -@joipod
"Taking care of other people's kids online is a good thing, and we should keep doing it. Those of us who are managing these kids online communities are serving a purpose. You remember your day care people, you remember your babysitter, you remember your teachers, but I don't think anyone really thinks about the people who are making sure the kids are safe online. But we're doing it, and thankfully the kids realize and, a little bit later, [they] find us and thank us." -@joipod
"Because we spend so much time cleaning bad things away, I always give people shifts to go find nice, happy things that are happening [in the community]. We always have binders or walls inside of our physical offices that are just quotes from kids thanking the team or talking about how happy they are. … I think it really is important, especially for moderators who only look at bad things, usually." -@joipod
About Joi Podgorny
Joi Podgorny has spent the last 15 years working in all facets of the digital world, from development and production to more recently, leading international support, moderation, community and social teams. Her initiatives have included work for Showtime, NFL, PBS Kids, the Wharton School, National Geographic's Animal Jam, Moshi Monsters, Chuggington, Highlights for Children and many others.
Previously, Joi was the head of ModSquad's professional services department, providing blue chip brands with managed teams of mods to engage online audiences via moderation, customer service and social media. As an expert in digital engagement and a long-time champion for online privacy and safety, she also led the company's consulting efforts around online chat and help desk toolset implementations.
Joi left to start consulting full-time again in 2015, and has worked with a variety of kids brands, nonprofits and startups. Recently, she incorporated and formed Good People Collective, to further these efforts.
Related Links
Transcript
Do You Have a Question for the Show?
If you have a question that you'd like me to answer on the air, I'd love to hear it! Please submit it for a future Community Signal Q&A episode.
Your Thoughts
If you have any thoughts on this episode that you'd like to share, please leave me a comment, send me an email or a tweet. If you enjoy the show, we would be grateful if you spread the word.
Thank you for listening to Community Signal.