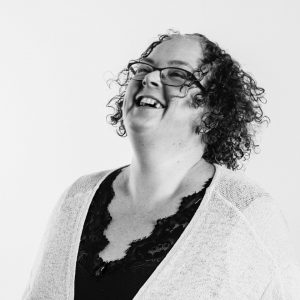 Great teachers always seem to have command over their classroom, but what happens if your classroom meets online and has thousands of students? Even the greatest teachers in these situations might need the help of a troll hunter like Tanja de Bie.
While Tanja dubs herself a troll hunter, she's also a mediator and a teacher in her own right. She recognizes that in higher education communities, it's often the responsibility of the moderator to teach students how to put their emotions aside and have civil, fact-based discourse. Easier said than done, right? As Tanja would say, grab a cup of tea and hear out her moderation techniques.
At this point, you might be wondering how Tanja became such a prolific master of trolls. If you're a gamer or writer, you'll find yourself nodding along as she discusses the friendships and moderation skills that she forged in RPG communities. I personally love how she discusses RPG forum guidelines as a rubric to encourage positive behavior, not as rules that dissuade negative behavior. Later in the episode, she discusses how negativity can silently destroy communities, which is a great reminder for those of us writing community guidelines and doing the moderation, as well.
Patrick and Tanja also discuss:
The storytelling, meaningful conversations, and friendships found in RPG communities
Demanding higher quality participation from your community
The science behind fight or flight reactions
Our Podcast is Made Possible By…
If you enjoy our show, please know that it's only possible with the generous support of our sponsors: Higher Logic and Structure3C.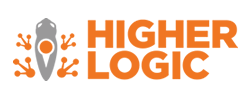 Big Quotes
"If you want to do meaningful things online … go out there and create a space and then curate that space. And there's nothing wrong with saying that for instance, we're going to make it a little harder to sign up. We're going to ask people questions before they join and pre-qualify people. There's nothing wrong with saying that we're going to cap it at this number of people or let people in at a slow rate." –@patrickokeefe
"[Downvotes are] used for bullying and used to express all kinds of things that [you] don't want in the community. … Basically, you downvote somebody you dislike and all the power-play that can come with it. These engineers [at Coursera] were genuinely surprised because they had never encountered it before because they were just using up and downvotes to see if a piece of coding was the correct piece of coding. But in the [course] forums, that became something entirely different." –@bietanjade

"This is higher education so we want people to express themselves in an academic way. They need to be able to remain respectful and they need to be able to use sources and facts and evidence because this is the game that we call science, and you're not allowed to just to give your opinion. We keep challenging the users and explaining to them what we expect. Surprisingly, that works." –@bietanjade
"One of the mottos that we have in the volunteer community is "drink a cup of tea." What I mean by that is … detach yourself before you reply. Go to the kitchen, make a cup of tea and have a 10-minute timeout. [Then] once you come back, you are calmer." –@bietanjade
About Tanja de Bie
Tanja de Bie is project coordinator and community manager at the Online Learning Lab of the Centre of Innovation at Leiden University, helping to produce massive online open courses and small private online courses, and other forms of blended learning.
She studied History at Leiden University from 1990 onwards, and later had 3 children and worked in home care for nearly 10 years, as a project manager in charge of care teams, and quality care coordinator. Along the way, she also acquired more than 15+ years of experience running online role-playing communities. And when the intellectual pull of the university was too strong, Tanje brought that experience with her.
She assists professors and other people at Leiden exploring the online space and its many rules. She published some research, mostly practical advice on how to deal with trolls and create safe learning environments online. Her articles are available via open access.
Related Links
Transcript
Your Thoughts
If you have any thoughts on this episode that you'd like to share, please leave me a comment, send me an email or a tweet. If you enjoy the show, we would be so grateful if you spread the word and supported Community Signal on Patreon.