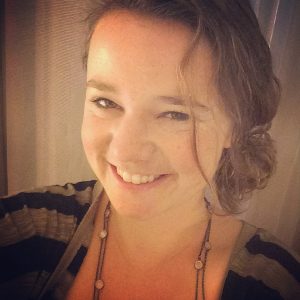 Every community professional has had the challenge of explaining their role and job duties to others within their organization. For many of us, that means always being prepared with qualitative and quantitative anecdotes that ladder up to our company's mission and goals. In this episode of Community Signal, Mary Thengvall explains the importance of tailoring the message of what we do to the person we're speaking with, whether it's our boss, the CEO, or CFO.
If you're in need of tips or new inspiration on how to prove the value of your work to your organization (and yourself!), Patrick and Mary provide an important reminder that you are your own best advocate and that means taking initiative to know and explain your team's contributions.
Mary shares the story of her job path through community, and how a one-year experiment at O'Reilly Media led to a career in developer relations.
Patrick and Mary also discuss:
Mary's thinking around "time-to-value"
The worst public firing in community history
The different causes of burnout for community professionals
Our Podcast is Made Possible By…
If you enjoy our show, please know that it's only possible with the generous support of our sponsors: Higher Logic and Structure3C.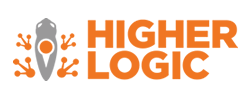 Big Quotes
"About three years into my eight-year stint [at O'Reilly Media], I started asking a lot of questions [about] the topics people want to hear about. How do we know this is the right topic to pursue? How do we know these are the topics people want to know about at conferences or books or webinars and all those types of things? Being the early twenties person that I was, I fully embodied the squeaky wheel and kept asking those questions and kept trying to figure out, okay … our reviewers are saying those are great, but how do we know it's actually what our community wants?" –@mary_grace
"It's difficult anytime you get rid of a community team. To me the biggest thing [about O'Reilly Media firing two community managers at a conference was] that there wasn't an understanding of the value that the team brought to the table, and when you don't understand that value a lot of what you can see is you attend all these events and you go to all these places. We spend a lot of money on all those sponsorships and we don't have a direct way to say, 'That adds value to the company because of X, Y, Z.'" –@mary_grace
"I think it comes back to if the stakeholders don't understand the value that [community] brings, and that might be their fault, that might be the community team's fault, that might be a combination of things. If they don't actually understand the value that you bring to the table as a community person, then they're going to make the best business decision that they can make and the impact that it's going to have on the community isn't even going to be a thought in their minds, because they don't understand that there's value in the impact that that team has on the community." –@mary_grace
"Time-to-value is this interesting concept of how long does it take someone to hit that first milestone after they've signed up for your product. … Shortening that span of time makes it easier for your customer, it makes it easier for the community member, makes it easier and gives you that much more potential for that individual signing up for a full-blown account, because they can see just how easy it is and just how good of an experience they can have on your platform." –@mary_grace
"Having a manager who not only understands the value of developer relations but can articulate that is key, I believe. Otherwise, we land in these situations where the team is not only trying to prove their value to the higher ups and stakeholders but they're also trying to prove their value to their manager. That's a really, really difficult situation for anyone to be in. … If you have someone who understands the value of DevRel and can keep you going on that straight and narrow, you don't get pulled into handling the latest 10 support tickets or being the technical support on the sales call or helping marketing with the rebranding of the website." –@mary_grace
About Mary Thengvall
Mary Thengvall is a connector of people at heart, both personally and professionally. She loves digging into the strategy of how to build and foster developer communities and has been doing so for over 10 years. In addition to her work, Mary is known for being "the one with the dog," thanks to her ever-present medical alert service dog Ember. She's the author of She's the author of The Business Value of Developer Relations, coming later this year from Apress.
Mary is founder and co-host of Community Pulse,, a podcast for developer relations professionals. She curates DevRel Weekly, a weekly newsletter featuring a curated list of articles, job postings, and events. Mary is the founding member and "Benevolent Queen" of the Evangelist Collective Slack team, and a member of Prompt, a non-profit that encourages people to openly talk about mental illness in tech. She speaks at various conferences and events about building and fostering technical communities as well as how to prevent burnout.
Related Links
Transcript
Your Thoughts
If you have any thoughts on this episode that you'd like to share, please leave me a comment, send me an email or a tweet. If you enjoy the show, we would be so grateful if you spread the word and supported Community Signal on Patreon.