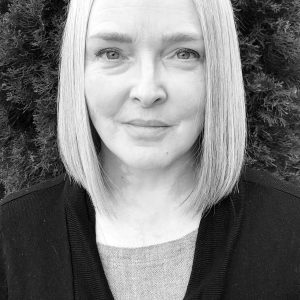 A few weeks ago, the Community Signal team was discussing the upcoming schedule for the show and talking about the then recent news that Ravelry had decided to ban any pro-Trump related content. Community guidelines and how we moderate conversations in our respective communities are frequent topics on Community Signal, and it's also something that we work on everyday as community professionals. If you're contemplating new community guidelines, revising your existing ones, or debating a tough moderation decision, this episode has some terrific insights from Heather Champ.
Sharing stories from her time guiding community at Flickr, Tumblr, and more, it's most interesting to hear from Heather not about exciting new tools and automations, but instead about how much empowering community members with options, filters, and clear community guidelines can create flourishing spaces for expression. Heather also brings up a very important topic –– the level of vulnerability that community managers face in their jobs and the repercussions of trolling and stalking as we become more deeply embedded in our communities. With Heather's experience comes deep insights and knowledge, but also a clear message that we need to pay attention to the roles and protections that we're building for community managers and our communities.
Patrick and Heather discuss:
Why algorithms can't replace moderators
How Flickr created a safe space for sharing adult content
The role that Section 230 plays in fostering healthy conversations for everyone, including community managers
Big Quotes
Defining clear community guidelines and sticking to them (8:10): "A company can decide what is and isn't appropriate and then have the strength to stand up and say we're not going to tolerate this behavior because you are, as a company, what you allow people to post." –Heather Champ
The role of humor in community management (38:52): "As people who are representing the voice of a company or representing trying to talk about these things, where I see things go off the rails is people not understanding that while you can always make fun of yourself or the company as a whole, you can't use humor to make fun of other people or even other individuals within your company. I love making fun of myself. That's not a problem. Just be very careful of what might come across like your humor at somebody else's expense." –Heather Champ
How Section 230 protects those you agree with and those you don't (47:59): "Section 230 is the same law that protected me when I was 13 years old and started moderating content. It's the same law that protects me now. [It applies to] big companies, small companies. It's the thing that says that you can have a space where you can say, 'This isn't okay.' It doesn't matter what that is. If you want to start a community and you're a Republican and you want to make it so that no one can say bad things about the president, Section 230 has got your back. You can do that." –@patrickokeefe
On the implications of working in community management (54:41): "Flickr was the best of times and the worst of times. It was absolutely magical, but a lot of what happened there has had a lasting impact. I'm on a [Department of Justice] victims list for extortion because somebody was upset that their account was deleted and they threatened to put my face on pornography and flood it out there. … Subsequently to that, I was at a different company where I insisted on having a persona because I was so completely freaked out by … other issues with harassment and stalking that happened." –Heather Champ
About Heather Champ
Heather Champ built her first homepage in 1994 and has worked online ever since. Joining Flickr immediately after the acquisition by Yahoo in 2005, she cowrote Flickr's community guidelines, which became a template for best practices around the web.
Heather has led community teams at Flickr, Findery, and FiftyThree and consulted with Tumblr, Etsy, and VSCO. Enamored with photography, she created The Mirror Project (1999–2005), a website that celebrated self-portraiture well before "selfies" were a thing, and cofounded JPG Magazine, the photography magazine made by its community. She lives outside of Portland on two acres with her husband and continues to learn new things about communities from their dogs, goats, chickens, and turkeys.
Related Links
Transcript
Your Thoughts
If you have any thoughts on this episode that you'd like to share, please leave me a comment, send me an email or a tweet. If you enjoy the show, we would be so grateful if you spread the word and supported Community Signal on Patreon.