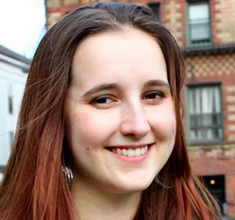 Emily Temple-Wood joined Wikipedia at 12, and became an administrator at 13. In 2016, she was honored by Wikipedia co-founder Jimmy Wales as Wikipedian of the Year. For nearly her entire time on the site, she has dealt with obscene, personal abuse.
"People have been harassing me since the first vandal figured out I was a lady," Emily told Wired earlier this year. "Which was within a month or so of my joining the site." She has turned that abuse into motivation, increasing the quantity and quality of women's biographies on Wikipedia, through efforts like WikiProject Women Scientists.
On this episode, we talk about the abuse Emily has received, and how it has changed over the years, along with her methods of dealing with it. Plus:
The incredible contribution of teenagers to online communities and collaborative platforms
Why Wikipedia spoke to pre-teen Emily
Is there more that Wikipedia should be doing?
Our Podcast is Made Possible By…
If you enjoy our show, please know that it's only possible with the generous support of our sponsor: Higher Logic.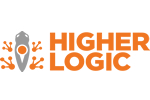 Big Quotes
Our podcast transcript was not completed before publishing time. Once it has been, we will update this post with featured quotes. Sorry for the delay.
About Emily Temple-Wood
Emily Temple-Wood is an American Wikipedia editor who goes by the name of Keilana on the site. She is known for her efforts to counter the effects and causes of gender bias on Wikipedia, particularly through the creation of articles about women in science. She was declared a joint recipient of the Wikipedian of the Year award by Jimmy Wales at Wikimania in 2016.
Related Links
This is a partial list of links from this episode. The list will be completed once our transcript has been finished. Thank you for your patience.
Transcript
Your Thoughts
If you have any thoughts on this episode that you'd like to share, please leave me a comment, send me an email or a tweet. If you enjoy the show, we would be so grateful if you spread the word and supported Community Signal on Patreon.
Thank you for listening to Community Signal.