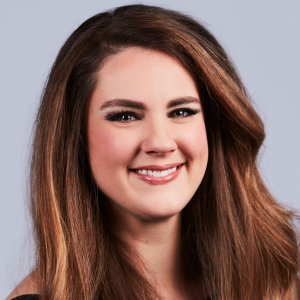 When you're booking your next flight and wondering about your in-terminal dining options or which seat will give you the best takeoff and landing views, check to see if you're preferred airline has a community that can help out with those questions. Southwest Airlines does, and it might be the only online community hosted by a major airline.
Airlines are always managing customer-facing and public relations issues so how exactly does one make the case for building a community? In this episode, Lindsey Duncan, who oversees the moderation and management of the Southwest Airlines Community, explains the unique relationships and conversations that it has fostered. The community thrives when it comes to topics that involve a unique point of view that can't always be provided by a Southwest staff member. For example, help traveling with children and getting tips as a first-time air traveler. These conversations also help Southwest Airlines create memorable brand moments and long-lasting customers.
Lindsay also shares:
The ROI of a community-driven knowledge base
Using community to connect customers and create memorable brand moments
How two Southwest Community Champions connected and went on a trip to Disney together
Big Quotes
On making the case for community: "A customer is more inclined to believe information if it comes from another customer, or to take a recommendation that comes from another customer. … The idea [for the Southwest Airlines Community] was, we can get people more authentic information and learn more about our customers, and gain really great customer insight, and then also deflect some of the traffic from our customer service centers." –@LDunkster
Why community members return: "There's a sense of camaraderie that develops [between the Southwest Community Champions] because they help each other out. … I think anytime you can form a real connection with somebody and you've got [a community] to nurture that and see it grow, as well as the fact that you are sharing in the activity of actually helping people out, they're going to keep coming back for more." –@LDunkster
About Lindsey Duncan
Lindsey Duncan is a social business senior specialist for Southwest Airlines, with a decade of experience in the airline and aviation industry.
She launched and oversees the daily moderation and management of the Southwest Airlines Community, including a blog and discussion forum where customers can share experiences and knowledge. In 2018, Southwest Airlines launched Community Champions, a super user program of nine members and counting.
Related Links
Transcript
Your Thoughts
If you have any thoughts on this episode that you'd like to share, please leave me a comment, send me an email or a tweet. If you enjoy the show, we would be so grateful if you spread the word and supported Community Signal on Patreon.