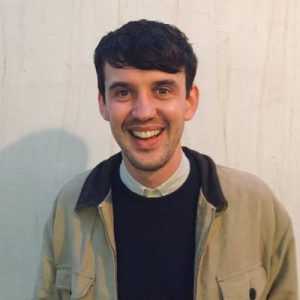 With a global network of content moderators, it seems that Facebook might be the largest employer of community professionals in the world. But even with these resources, their content moderation practices continue to make headlines. Outsourcing this work barely seems to help Facebook keep up with the volume of content that needs to be reviewed, not to mention the toll that this takes on the often undervalued and underpaid people that are responsible for it. To this Ben Whitelaw, the engagement lead for the Engaged Journalism Accelerator, asks when Facebook is going to start taking bigger risks to solve this problem?
While Facebook's moderation practices have lots of room for improvement, Ben also shares how the platform proved to be an asset when Times readers needed a space for discourse around Brexit. For newsrooms organizing communities today, Ben shares that Facebook's ease of use makes it easy to spin up new groups and show proof of concept, but that this isn't a full solution for long-term reader engagement. Patrick and Ben also discuss:
How Brexit played out in comments section at The Times and led to internal advocacy for readers
Scaling the work of moderation and the importance of consistency and credibility in community management
Whether or not big platforms like Facebook should be allowed to self-moderate
Big Quotes
On public policy playing out in the comments: "Our columnists who wrote about Brexit would get 1,200 comments on an article. … Some of [the comments] were very good. Some of them were very informed. The Times has got a pretty interested and educated audience. You would have lawyers and people who work in policy, people who are civil servants often anonymous, comment on intricacies of Brexit, and it made for very interesting discussion. … There was a real passion for the topic and a need for it to be heard. Obviously, in hindsight, we see that … legacy media in the UK didn't really highlight some of the voices of people outside London who were wanting Brexit to happen, and that was playing out in the comment threads under articles." -@benwhitelaw
The potential impact of governance of the web: "I am afraid that Facebook will trigger something legally that will harm online communities as a whole. I think we sometimes forget that the vast majority of online communities do not have Facebook's problems and are probably fairly well managed and are one person operations with volunteers. … Government intervention, if it happens, really needs to be targeted at people above a certain scale, above a certain size. … If it falls hard on small communities, it's really going to stifle a lot of voices." -@patrickokeefe
About Ben Whitelaw
Ben Whitelaw is the engagement lead for the Engaged Journalism Accelerator, a program run out of the European Journalism Centre, where he is responsible for the growth and engagement of grantees and content programming. The Accelerator is a $1.7m program that provides funding, mentoring, resources and events to support a more participative kind of journalism across European news organizations of all sizes. It recently announced its first twelve funded news organizations.
The program is supported by the News Integrity Initiative at the Craig Newmark Graduate School of Journalism and Civil, the blockchain-enabled journalism community. Prior to joining the accelerator, he was head of audience development at The Times and The Sunday Times in London. Over seven years there, he built an award-winning team, ran several high profile editorial campaigns, including Cities fit for Cycling, and helped both newsrooms reach 500,000 subscribers before leaving in 2018.
Ben has also worked at The Guardian as a health and government IT journalist and set up Wannabe Hacks, a online platform dedicated to helping young journalists get into the industry. He writes a weekly newsletter about content moderation on the web and the policies, people and platforms that make it happen. Inevitably, it is called "Everything in Moderation".
Related Links
Transcript
Your Thoughts
If you have any thoughts on this episode that you'd like to share, please leave me a comment, send me an email or a tweet. If you enjoy the show, we would be so grateful if you spread the word and supported Community Signal on Patreon.