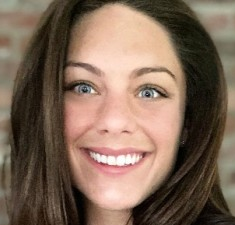 If you were designing a curriculum to teach undergrads about community management, what would you cover? Georgina Donahue's approach in designing such a curriculum for a course at the University of Massachusetts was grounded not only in her experience as a community professional but also in her understanding that as a professor, she was instructing a community of students getting ready to enter the workforce. "Think about the experience of … an undergraduate right now. … How do you really use that course to make your students ready for the workforce and appealing to a hiring manager?"
Similar to designing a curriculum, think of the different strengths that your colleagues bring to your community team and efforts. What are the career trajectories that speak to their strengths, interests, and your community's needs? Patrick and Georgina discuss two potential roles, community data analyst and community platform architect, that we may start to see more as community teams scale. While community professionals are often tasked with wearing many hats (and can excel while doing so), as our profession matures, the opportunities ahead will offer continued growth, potential for specialization, and more focused roles to serve our communities and community teams.
Georgina and Patrick discuss:
The curriculum of Georgina's community management course at UMass Lowell
Community paths outside of management for community pros
Why you get lifetime access to the Pragmatic Alumni Community after taking a course at Pragmatic Institute
Why you're doing yourself a disservice if you label community as an underdog
Our Podcast is Made Possible By…
If you enjoy our show, please know that it's only possible with the generous support of our sponsor: Vanilla, a one-stop shop for online community.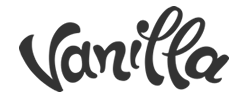 Corrections
During the show, at the 5:35 mark, Patrick asks a question predicated on the Pragmatic Institute moving from charging an annual fee to charging a one-time fee. After release, Georgina clarified that the fee was no longer being charged at the time of recording. Membership in the community is simply bundled with courses.
Big Quotes
Designing a community management curriculum for undergrads (01:18): "Think about the experience of what it's like to be an undergraduate right now. Think about being a senior in college. … How do you help them compete against the oxymoron of this is your first job, it's entry-level, but we also expect you to have X number of years of experience? How do you use that course to make your students ready for the workforce and appealing to a hiring manager?" –Georgina Donahue
The importance of community during the pandemic (06:50): "We made the decision [to drop our membership fee, and bundle community with the cost of our courses because] not only were people more in need of a space to be with their cohort, their fellow alumni, more than ever, but this was not the time to charge people for it. [The pandemic] was the time to really have their back, create a lifetime relationship, and make sure that we were creating the largest access possible and establishing a culture of trust, support, and dynamic lifetime learning." –Georgina Donahue
Where do community underdog narratives come from? (14:31): "I do think narratives [about community being the underdog] sometimes come from people who want to profit from us as community pros. Some resources that sell services to us have a vested interest in being holders of the answers." –@patrickokeefe
Don't sell yourself short by telling everyone that you're an "underdog" (18:09): "If you've got the opportunity to be the expert voice on community in an organization [where] they don't really know that much about it, and you're the one that gets to pave that new path, why would you poison your own well by telling a single soul that community's an underdog? Or that community is often misunderstood or undervalued? Tell your own self-fulfilling prophecy and really, really lean hard on the strategic value at a leadership level." –Georgina Donahue
The person leading the community team doesn't need to be the one responsible for community tech (26:24): "Frankly, I don't want the person that is leading my community team to be the same person that is like, 'I just completely overhauled and structured our community platform.' Those are two different spaces, and if we don't find a way to support the hands-on individual contributor expertise, we're really going to lose out because we're going to disincentivize anyone from developing that deep knowledge." –Georgina Donahue
What could a community business analyst do? (28:33): "I see a community business analyst as somebody that would be able to look at a bird's-eye view [of the community] and be able to prioritize and say, what is serving us today? What could we remove off the [team's] plate? What is the biggest add?" –Georgina Donahue
About Georgina Donahue
Georgina Donahue is a strategic community leader with a knack for using community to amplify organizational objectives, an aptitude for internal evangelism, and a passion for deep community member engagement. She currently runs the Pragmatic Alumni Community a community of practice for product managers at Pragmatic Institute and spends a lot of time thinking about how businesses can deliver human authenticity to their customers online.
Related Links
Transcript
Your Thoughts
If you have any thoughts on this episode that you'd like to share, please leave me a comment, send me an email or a tweet. If you enjoy the show, we would be so grateful if you spread the word and supported Community Signal on Patreon.