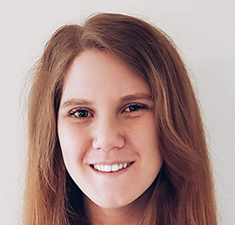 Section 230 is a vitally important law for online community builders in the U.S. That's why we've consistently talked about it on Community Signal, and the growing threat to its existence.
The volume of legislation being proposed, that would amend Section 230, is increasingly rapidly with 6 bills proposed in September and October alone. These bills will impact online communities small and large – not just Big Tech.
Whenever new Section 230 altering legislation is proposed, Jess Miers analyzes it. Jess works as a legal policy specialist at Google, while finishing up a law degree, and she joins the show to talk about what's on the horizon.
Jess and Patrick discuss:
Why are legislators so focused on Section 230 right now?
Trends from the bills that are on the table
Regulators efforts to stop communities from moderating things that aren't illegal
Our Podcast is Made Possible By…
If you enjoy our show, please know that it's only possible with the generous support of our sponsors: Vanilla, a one-stop shop for online community and Localist, plan, promote, and measure events for your community.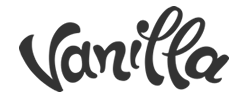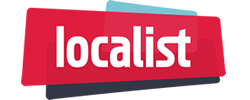 Big Quotes
Why are there so many Section 230 bills right now? (4:15): "If I have to be really cynical about this, we're in an election cycle. Doing something about Section 230 looks good for regulators that are trying to get reelected. It seems like everybody has fallen out of love with the internet, both on the regulatory and user side. Section 230 is just one of those things that's easy to come up with a proposal for and generate a lot of excitement around." –@jess_miers
More honesty from Big Tech could lead to more understanding from legislators (22:09): "If Big Tech was a little bit more forthcoming about [the moderation] challenges they face, maybe we wouldn't have such a blind spot in the regulatory process when they're coming up with content moderation restrictive bills." –@jess_miers
Are you sure you can't increase your moderation, trust, and safety budget? (22:27): "There is an issue [when] a company has problems around content moderation and they talk about how they've reached a certain limit or they couldn't hire anyone else and yet, they report record revenue. That's a problem because sometimes you're placing artificial restrictions on yourself with staffing because you made this much money and you decided you didn't want to spend it." –@patrickokeefe
Should Section 230 be amended? (34:10): "Amending Section 230 isn't going to fix any of the issues that we have with the internet. It's just going to make it harder for us to fix those issues in the long run." –@jess_miers
About Jess Miers
Jess Miers is a third-year law student at Santa Clara University School of Law, where she studies internet law and policy. During law school, Jess was a legal intern for Twitter and TechFreedom, a technology policy think-tank based in Washington, D.C.
Currently, Jess is a research associate for the UCLA Institute for Technology, Law, and Policy, where she speaks and writes about intermediary liability law. Her scholarship primarily covers Section 230 and content moderation. As of recent, Jess is also a full-time policy specialist at Google.
Related Links
Transcript
Your Thoughts
If you have any thoughts on this episode that you'd like to share, please leave me a comment, send me an email or a tweet. If you enjoy the show, we would be so grateful if you spread the word and supported Community Signal on Patreon.