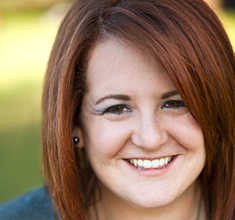 Oprah Winfrey
has one of the strongest personal brands in the world, with a massive legion of fans, subscribers and supporters interacting with her online initiatives every single day. This includes a substantial online community and UGC-tied efforts.
Jenn Pedde spent almost two years as lead community manager for Oprah's online communities. This included tranisitioning from the previous community management team, that had been in place for 16 years, as well as moderation, staffing, community engagement, customer service and more. Plus:
Why (some) for-profit companies should launch alumni networks for ex-employees
The creation of #cmgrchat and the viability of Twitter chats in 2016
Imposter syndrome and how Jenn felt it when taking over the Oprah account
Big Quotes
"[Oprah's previous community manager said,] 'I wake up with Oprah, I have coffee with Oprah, I vacation with Oprah, I go to sleep with Oprah.' And I was terrified. I must have looked like a deer in headlights because I was like, 'I value work-life balance. I don't understand how that works. What do you mean, you go on vacation with Oprah? Does she come with you? Are we going to her farm in Hawaii? Because I'm down for that, but if I'm going by myself, I don't expect to be tied to my phone every second.'" -@JPedde
"[When quickly transitioning from one community management company to another,] the client has to be willing to be in it with you – either that or driving it – one of the two. They can't be absent. They can't be quiet. They can't just assume you know what you're doing." -@JPedde
"The trick to finding a good tool and a good partner is how likely they are to change something in a timeframe that works for you, on their roadmap. One of our problems with a certain vendor was, we wanted to change something and they're like, 'Oh, we can't get to that until next year.' It was something we needed, and it kind of ruined the experience on the frontend for the user and our moderation processes. … You want a vendor that's a partner more so than a vendor, and they will help you when you really need something built." -@JPedde
"[When I began with Oprah's communities,] I was like, 'Man, I think I made the wrong decision. This is crazy, I don't know how I'm going to do this.' I really, really freaked myself out. I do this with every job. It's very much the imposter syndrome, and, 'What did I get myself into? This is nuts, I can't do this.' I think it's very important to let yourself go though those feelings, if you have them, … but then pull yourself out of it." -@JPedde
"There were times when [#cmgrchat] would trend – we would trend a lot and we would trend worldwide. We would trend every so often and then all the spam bots would come in and I'm like, 'Oh no, I don't want to trend because it's going to ruin the experience.'" -@JPedde
"Hope is a good campaign slogan, but not necessarily a good community strategy." -@patrickokeefe
About Jenn Pedde
Jenn Pedde has 12 years of work experience in the music industry, international education, startups and social media/community management. Currently, she is the global manager for alumni & community at Oliver Wyman, a management consulting firm based in New York City, as well as an adjunct professor at Syracuse University's Newhouse School of Communications.
Related Links
Transcript
Do You Have a Question for the Show?
If you have a question that you'd like me to answer on the air, I'd love to hear it! Please submit it for a future Community Signal Q&A episode.
Your Thoughts
If you have any thoughts on this episode that you'd like to share, please leave me a comment, send me an email or a tweet. If you enjoy the show, we would be grateful if you spread the word.
Thank you for listening to Community Signal.