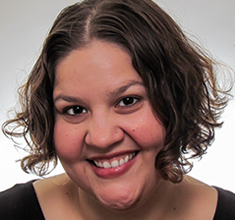 The reason that people come to your community impacts how you manage that community. It is one of the factors that guides the choices you make and the strategies and processes that you deploy.
If people come to your community because they have cancer, your approach is going to be different than if they were coming because a product broke or because they enjoy a particular hobby. That's exactly the type of community that Cosette Paneque of Breast Cancer Network Australia is responsible for. On this episode, we discuss the unique circumstances around managing a community that connects around breast cancer, including:
The first thing Cosette wants new members, who may have just received the worst news of their life, to see
Creating processes around death in our communities
How cancer survivors continue to contribute to the community
Big Quotes
"The first thing I want [new members, who may have just been diagnosed with cancer] to see is that they're not alone. … If they live in a rural place, they may be the only person with breast cancer. They may have never met someone with metastatic cancer. When they go on the [BCNA] online network, that's the first thing I want them to know, is that they're not alone, and they don't have to go through this alone." -@CosettePaneque
"What we do, [when a member passes away, is] close the account, but we change the role from member to dragonfly, which is a very special symbol for us at BCNA. We also put a little image of a dragonfly next to their photo. So, people will often go to their profile or start a thread and talk about how wonderful this person was and how they helped them and how they knew them. [Before doing this, we asked our members.] They thought it was just lovely and very respectful. They loved the image of the dragonfly, because they know that it's got special significance to our organization." -@CosettePaneque
"[Members who have faced breast cancer can] become community liaisons. … We help them learn how to share their story, how to speak to the media, how to speak at special events. We also use them in our campaigns and our commercials, because we only use real people in anything that we do. We always use our people. We never hire actors or anything like that. That would just not be appropriate at all when we have this amazing network of incredible, brave, courageous people who are more than happy to share their story. Some of them go on to become consumer representatives, which is a specialized training. They sit at the table with decision-makers and help shape the future of how breast cancer might be treated and supported in Australia." -@CosettePaneque
About Cosette Paneque
After years of dying of dysentery on The Oregon Trail and playing Jeopardy! on a Commodore 64, Cosette Paneque took to the internet like a duck takes to water. Being a community member led to working in community. In 2010, she moved into the community management space with the US-based moderation company ModSquad and got to work with cool companies such as Warner Bros., Animal Jam, Kabam, Second Life, U.S. Army, Konami, The Playforge, ReachOut and Pathevo.
Cosette moved to Australia in 2012. In 2014, she joined Quiip, Australia's leading social media and online community management and moderation company. While there, she worked with ReachOut, SANE, The Line, AMP Capital, VicHealth and NSW Health. Currently, Cosette is the online community manager for Breast Cancer Network Australia.
Related Links
Transcript
Your Thoughts
If you have any thoughts on this episode that you'd like to share, please leave me a comment, send me an email or a tweet. If you enjoy the show, we would be grateful if you spread the word.
Thank you for listening to Community Signal.