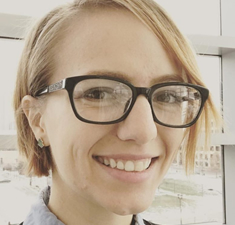 In 2018, a common thread across Community Signal conversations was knowing how to clearly communicate the success of community across an organization. It's fitting that for our first show of 2019, we're joined by Tammy Armstrong, someone who is passionate about using data to solve problems.
Tammy and Patrick met on KarateForums.com and from her years as a community member and moderator, she learned a valuable lesson (care of Oprah): "When we know better, we do better." This lesson carries throughout the entire episode. When we mature and become more empathetic, we become better community members. When we know more about our community goals and shortcomings, we can use the data at our disposal to do better. When we're using the internet ourselves, we should be cognizant of the trade offs that we're making with our data and whether or not it's worth it.
Tammy also shares several tips and tools [22:30] for those that are just starting to unravel the data behind their online communities, but her greatest (and cheapest?) bit of advice involves understanding the goals and vision for your community. From there, data is just another tool to help you reach your desired outcome [40:36].
Tammy and Patrick also discuss:
The positive impact of teenagers within online communities
Best practices for data visualization
How to start unpacking the wealth of data behind online communities
Our Podcast is Made Possible By…
If you enjoy our show, please know that it's only possible with the generous support of our sponsor: Higher Logic.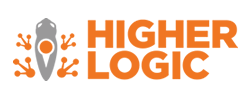 Big Quotes
On sharing data in an accessible format: "Honestly, basic charts are really powerful because they're so well understood, they're so well used, and it can be tempting to get into this, 'I've created something nobody's ever seen before, it's so novel.' … Generally, visualizations are for people other than just the person making them. Your audience is going to work that much harder to understand the message you're trying to get across, so you're creating some cognitive burden for them to just read it, let alone take away the point that you're trying to get across." –@tammylarmstrong
There's no such thing as a free (software) lunch: "When you are giving up data, or when you're getting free software, software companies aren't doing this out of the goodness of their hearts. They're getting something out of it, and most of the time it's data. They're monetizing that in some way, or maybe they're latching on to your hard drive and leveraging your computing power for Bitcoin or something. There's something that you're giving up whether or not you know it, and we really need to be generally more savvy in terms of what that means." –@tammylarmstrong
On making your data work for you: "Think about your goals with your community. Your data is a tool and a valuable asset, so if you start with your goal in mind and think about what you want to get out of the community, where do you want to be in five years, and then turn that around and say, 'Well, where am I right now?' Having that guiding point is super helpful because otherwise you can just get lost in all of your data. So, start with the end in mind." –@tammylarmstrong
About Tammy Armstrong
Tammy Armstrong is passionate about using data to solve problems and make the world a better place. As team leader of customer service analytics at Wellmark Blue Cross and Blue Shield, she works to improve the customer experience and maximize efficiency. Previously, she worked in independent education fundraising as the director of analytics for Oregon Episcopal School in Portland, Oregon. Tammy also serves as the treasurer of Reboot Iowa, a nonprofit startup dedicated to educating adults in computer science.
In their spare time, Tammy and her husband Mike record Bright Lights Big Data, a podcast exploring how local communities work through interviews and discussions on urban planning and analytics. Tammy has an MS in Analytics from North Carolina State University, and a BA in Economics from Gettysburg College. She enjoys baking, playing soccer with her husband, and chasing after their toddler daughter and two cats.
Related Links
Transcript
Your Thoughts
If you have any thoughts on this episode that you'd like to share, please leave me a comment, send me an email or a tweet. If you enjoy the show, we would be so grateful if you spread the word and supported Community Signal on Patreon.