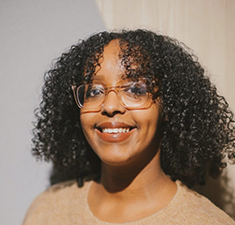 The field of community management is buzzing. We have more tools available to us than ever before and an abundance of communities and resources to connect us with fellow professionals who know our work and want to share knowledge. But what goes into creating inclusive, diverse, and truly open and welcoming spaces for community professionals? Who is given a platform to share knowledge?
In this conversation with Faisa Mohamed, co-founder of Somalis in Tech, we broach this topic and how Faisa and her team approached launching Somali Women in Tech. On paper, the approach may sound simple –– Faisa made sure that that the Somalis in Tech team was onboard with the mission and purpose of Somali Women in Tech. "If you ask the other team members what Somali Women in Tech is, including the male members who are not in this group, they're going to know exactly what it is and can tell you exactly what it is because they are fully aware of it." (Head to 25:06 to pick up at this part of the conversation.) But in practice, we've seen that's not a priority for all communities. In the case of Somali Women in Tech, Faisa provides an example of how building community with diversity, equity, and inclusion as important values from day one leads to more successful communities, both from an internal and external perspective.
So –– how are you creating space and opportunity for others in the community industry? To what standards do you hold the communities that you build and that you're part of? We're always interested in hearing from you, so if there's something you've tried or learned from recently, let us know.
Faisa and Patrick also discuss:
Reading between the lines of community job descriptions
Gatekeeping in the community management industry
Being "intentional" in inclusion efforts
Our Podcast is Made Possible By…
If you enjoy our show, please know that it's only possible with the generous support of our sponsor: Vanilla, a one-stop shop for online community.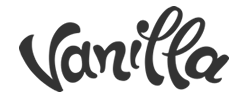 Big Quotes
How inclusive and open are communities for community pros? (14:36): "With each [community professional] group and clique, you're going to hear more buzzwords, and you're going to hear more excluding language. People are going to plug into resources and share resources more privately as you become more within communities. [But that's] just not how I came to be in this profession. I came into this profession through exposure to communities, people wanting to help you and that natural curiosity." –@faisatweets
When your story isn't told (22:48): "As a woman of many intersections, being a Black Muslim, child of immigrants, eldest daughter … navigating communities with these intersections, you often see the gaps of which your experience has not been acknowledged or thought about. Actually, this has been something I've faced mostly in women communities. Communities with the focus for women have often been one type of narrative. I feel, too many times, my story has not been told." –@faisatweets
Getting internal stakeholders on the same page about building diverse communities (25:06): "I often find projects with an aim of inclusivity or diversity are personal or side projects that don't get a lot of visibility. I can't be the only one championing this. It has to be the entire team. If you ask the other team members, what Somali Women in Tech is, including the male members who are not in this group, they're going to know exactly what it is and can tell you exactly what it is because they are fully aware of it." –@faisatweets
Community is not a cure-all (39:40): "During the Black Lives Matter protests … I'm really paraphrasing here but [a prominent white man in the community industry] effectively said community is going to be the solution to discrimination such as racism. I actually just responded to him and said, 'It's also the thing that's currently perpetuating it.' It's part of the problem, because community [is] effectively groups. The most extreme example is the KKK meets up every week. That's a community. There are absolutely extreme right-wing versions of communities that exist. Just because we don't acknowledge them or may not see them in our everyday lives, they are still communities. We have to understand the power that community has –– good or bad." –@faisatweets
About Faisa Mohamed
Faisa Mohamed (she/her) is a community consultant, builder, nurturer, and manager with an interest in product. Faisa previously worked at Bumble and Peanut and is now a contractor at Facebook working on their developer community program, Developer Circles. Faisa is also the co-founder of Somalis in Tech, a community organization increasing the visibility and representation of Somali talent in the tech industry.
Related Links
Transcript
Your Thoughts
If you have any thoughts on this episode that you'd like to share, please leave me a comment, send me an email or a tweet. If you enjoy the show, we would be so grateful if you spread the word and supported Community Signal on Patreon.