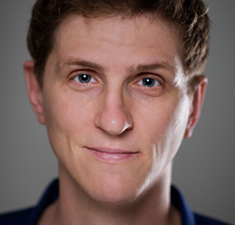 For years, Facebook executives have persistently shut down efforts to make the site less divisive, according to reporting from Deepa Seetharaman and Jeff Horwitz of The Wall Street Journal.
As community professionals, we're tasked with helping people start and participate in conversations that matter to them. We're often held accountable by "engagement" metrics –– such as the number of people participating in conversations and the sentiment surrounding those conversations.
But in this conversation with reporter Jeff Horwitz, you'll learn that while Facebook obviously wants to gain more attention from users and increase time spent on the platform, there's less internal consensus around the ethical dilemma of reaching these engagement goals by amplifying divisive groups and content. Alternatively, a lack of concrete metrics to measure impact is perhaps one of the things stopping Facebook from taking a step back and thinking about how their platform is impacting the world.
Is Facebook already too much of a monolith to change its path? Or is Mark Zuckerberg still not convinced that the company is at the center of a moral dilemma when it comes to polarizing its members and advancing the spread of misinformation?
In this episode of Community Signal, Patrick talks to Jeff about the article and dives into the context surrounding the story learned while talking to Facebook employees. They discuss:
The engineers that are continuously pushing to build a more fair and just Facebook
How decision-making works at Facebook
Why "social good" has fallen out of favor
Our Podcast is Made Possible By…
If you enjoy our show, please know that it's only possible with the generous support of our sponsor: Vanilla, a one-stop shop for online community.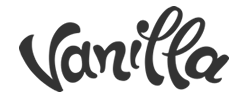 Big Quotes
Polarization is being encouraged by Facebook's algorithms (3:15): "[Facebook] found that in some instances, its platform was increasing polarization. … Facebook's algorithms would spit out increasingly divisive content in an effort to boost engagement unless interrupted." –@JeffHorwitz
The impact of delaying tough platform decisions (7:00): "Some of the engineers really regretted that they hadn't been able to take action [against polarization] earlier because if they had, potentially, [Facebook] wouldn't have had this large ecosystem of misinformation and misinformation publishers that actually started defending its own interest. Making those changes once you've already got an established platform and communities on this platform is a lot harder." –@JeffHorwitz
Founders and the C-suite can hold back community initiatives (10:26): "You can't outrun the founders. I've found myself reporting up the chain before to CEOs, COOs, and founders who would continually weaken my initiatives." –@patrickokeefe
Allowing metrics to get in the way of progress (20:11): "If Facebook was asking the question, 'Are we making the world worse?,' how do you even answer that question? Facebook is a very metrics-driven organization, and that was a pretty hard thing to quantify. It was like, if you can't quantify it, then how do you know you've solved it? Thus, if you can't quantify it, maybe we should just move on." –@JeffHorwitz
So, why hasn't Facebook made more substantial changes? (25:26): "It's a product that really does work and it really is successful in just a truly profound way. Making changes to it, I think, is pretty hard. Even if there are so many other ways for Groups to be or for News Feed to be, this is the way that has built Facebook into a wild, almost unparalleled success. Why would you give that up?" –@JeffHorwitz
About Jeff Horwitz
Jeff Horwitz is a reporter for The Wall Street Journal focusing on Facebook. Before joining The Wall Street Journal, he was an investigative reporter for the Associated Press.
Related Links
Transcript
Your Thoughts
If you have any thoughts on this episode that you'd like to share, please leave me a comment, send me an email or a tweet. If you enjoy the show, we would be so grateful if you spread the word and supported Community Signal on Patreon.