Section 230 of the Communications Decency Act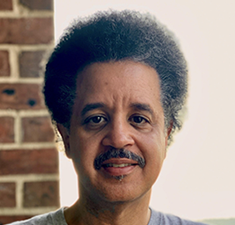 has been a frequent topic of conversation on Community Signal. Its existence as we know it seems untenable given Trump's recent executive order and Joe Biden's criticisms of it. On this episode, community and social media professional David Flores shares some of the history of how Section 230 came to be.
David worked at Prodigy just as they were coming under fire for a post that someone left on one of their message boards. While the initial court ruling went against Prodigy and found that online service providers could be held liable for the speech of their users, this decision served as the genesis for Section 230, and the ruling was overturned by the new law.
He also shares how he entered the field of community management and describes navigating moderation at Prodigy in the '80s and '90s. For context, all deleted posts were printed so as to maintain a record. He also discusses conversations with early community platforms and how Prodigy attempted to look after its employees' emotional wellbeing during times of turmoil at work.
Here's more of what Patrick and David discuss:
What was it like moderating before Section 230?
Editorial standards as a framework for community moderation practices
The popularity of Prodigy's message boards
Our Podcast is Made Possible By…
If you enjoy our show, please know that it's only possible with the generous support of our sponsor: Vanilla, a one-stop shop for online community.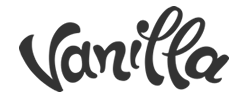 Big Quotes
The basis for Prodigy's community decision-making (10:28): "[Most of our staff at the time came from the editorial arm of CBS], so they were looking at [moderation] the way you would an editorial decision. What runs in our newspaper? … How do we treat their speech? Is it freedom of speech?" –@dfloresbx
After deciding whether or not to allow the word "suck" on Prodigy's message boards (10:48): "Over time, those standards became both more loose and more restrictive. We were looking at things on a word by word basis and running all the posts through automation and against lists of not just seven dirty words, but more like 77,000 dirty words and trying to figure out what would be appropriate for our audience." –@dfloresbx
Printing out every submission you receive (24:51): "When I got hired [at Prodigy], … part of what they did was have us print every message we rejected. It's possible that when I got there, we were printing everything because there just wasn't that volume, but at a certain point, the volume became such that every post that was rejected needed to be printed, and then you had to mark why it was rejected. The reason being that someone might contact management and say, 'Why was this rejected?' We needed a record." –@dfloresbx
Bringing a moral compass to your moderation standards (45:17): "I use the phrase morally repugnant because that's something that we actually used at Prodigy to say we weren't going to post certain things because they were morally repugnant. … [But now, I go on] Twitter in the morning, there's probably been a tweet by someone overnight, and it's likely to be morally repugnant, and it's just sitting there. Now people are commenting on it, and that's the entire day's focus." –@dfloresbx
The emotional strain of working in community:
"Especially at Prodigy, that was a very intense situation to be in because as a community manager, you're trying to be friendly. You're trying to be helpful. You're trying to relate to the people that you're dealing with. Your favorite moments are when the community responds as a community and does things that really make a difference in their real lives. Conversely, when things go wrong, you're that individual who they turn to and say, 'Well, why did you do that?' … Well, I didn't do that. I'm representing the organization that did. That was a lot of the conflict. Your personal self, your professional self, and then not just professional self, but yourself representing this larger organization." –@dfloresbx (33:25)
"Trump, pandemic, economic disparity, racial injustice, which has existed forever, and then all of those things coming together right here in 2020. It's a unique time. It puts a strain on everything, and it puts a strain on how we see ourselves and the responsibility that we have with the platforms that we manage. I think most of us are doing the best that we can. We can only do the best we can, and we should always be striving to do a little better." –@patrickokeefe (42:50)
About David Flores
David Flores is the director of social media at Albert Einstein College of Medicine in the Bronx. He's also the co-editor of Einstein's blog, The Doctor's Tablet. Prior to Einstein, he worked in various community management and editorial roles at news outlets including Everyday Health, tvguide.com, wsj.com, and Prodigy. He came to the world of online community after a stint as a police reporter in suburban New York after graduating from Fordham University. David lives in the Bronx with his wife, Elaine, and their dog, Dexter.
Related Links
Transcript
Your Thoughts
If you have any thoughts on this episode that you'd like to share, please leave me a comment, send me an email or a tweet. If you enjoy the show, we would be so grateful if you spread the word and supported Community Signal on Patreon.