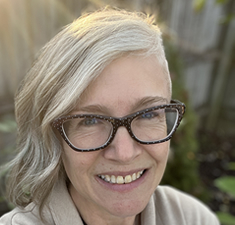 Employee resource groups (ERGs) can do a lot to create a greater sense of belonging at your organization. But the folks who volunteer to lead these groups may find themselves in need of help when it comes to utilizing perhaps the greatest tool at their disposal: Your internal employee community platform.
As a community strategist within large organizations, Lori Harrison-Smith has trained employees to help them get the most out of these platforms.
She has also managed two large migrations, both from Jive, and that has led her to have a (in her words) cynical perspective on the resources made available for these migrations, by both companies and the software vendors themselves.
Lori and Patrick discuss:
Doing something for an employee vs. showing them how to do it themselves
How much the ERG leaders she's worked with have dipped into moderation
The short timeframes given to internal community migrations
Big Quotes
What's really driving an internal community migration deadline (22:59): "When [an internal employee community] migration is happening, [companies are often] trying to save some money while they're at it, and they've got this deadline. It's usually a contract signature that is driving that deadline. There's never enough time. It's like, 'We need to get off of this because the contract expires in November.' It's May when we're having this conversation because that's when everybody started looking at the balance sheet." -Lori Harrison-Smith
Instead of adjustments to their platforms, vendors can push "change management" (31:52): "With the different [internal community] vendors I've worked with, I've always had great relationships with them. The people have always been great and nice, but there's just these struggles as a community manager because I'm hearing what the employees are saying. I'm hearing them talk about the pain points they're experiencing. Then you go back to the vendor, and a lot of it is, 'Well, change management. You just got to get them used to this new system.'" -Lori Harrison-Smith
The downside of big dollar value community software contracts (33:57): "Maybe [the consolidation in the community software space is] a case for lower-cost platforms and open source solutions that may seem a little harder upfront but ultimately allow you to be a little more nimble internally as opposed to the sunk cost that makes you feel like you're in a relationship you could never leave because you need to get that money back out of it." -Patrick O'Keefe
About Lori Harrison-Smith
Lori Harrison-Smith's career began in advertising, where she worked as a copywriter and editor. She found her real passion, though, when she transitioned to a role where she launched and supported an 8,000-strong employee community. Since 2011, Lori has held community roles within large organizations, leading platform updates and migrations, developing content and engagement programs, advocating for user experience, and guiding and supporting employees around communication and knowledge sharing.
She is currently the collaboration network manager at VMware, following community roles at Motorola Solutions and Steelcase.
Related Links
Transcript
Your Thoughts
If you have any thoughts on this episode that you'd like to share, please leave me a comment or send me an email. If you enjoy the show, we would be so grateful if you spread the word and supported Community Signal on Patreon.