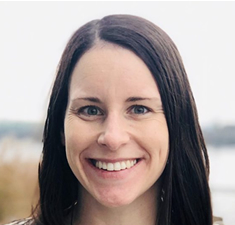 Are you able to step away from your community for days at a time? When you return, are your team and the community still running smoothly? If you answered yes to these questions, then congratulations! Whether it's documentation, systems, or setting proper expectations with your boss and colleagues, those boundaries and structure are crucial, not just for yourself, but for the people around you and the community itself.
Our guest, Allison Able, senior manager of community at Sisense, explains that creating and upholding these boundaries is a constant work in progress. "There's great power in … being able to step away and have things go okay. That speaks well for you if that's the community you build, that it doesn't need you to exist," explains Patrick.
Having a supportive team goes a long way in setting work-life boundaries, so fittingly, Allison explains what her approach will be to building the community team at Sisense and why their community is currently in beta.
Allison and Patrick also discuss:
Adding the community content manager role to the community team
How to embody healthy boundaries for you and your team
The right order of community programs for Sisense
Community Signal's sixth anniversary –– thank you listeners, supporters, and guests!
Our Podcast is Made Possible By…
If you enjoy our show, please know that it's only possible with the generous support of our sponsor: Vanilla, a one-stop shop for online community.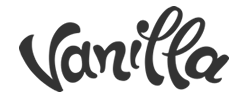 Big Quotes
Don't blame the tools (7:52): "Email is only bad if you send bad emails. Notifications are only bad if you send bad notifications." –@patrickokeefe
Do your community's emails and notifications have intention and value? (15:09): "Community is a give-and-take relationship in a lot of ways. If I am going to reach out to you [via email], I want to … provide an asset that's going to enhance your professional life and make your job or your product experience easier." –@_aable_
Having a dog has helped Allison identify better work boundaries (24:45): "I'm one of those people that adopted a dog in COVID and having a pup who I love and adore, [and] doesn't go according to your schedule, it has been a great learning experience for me to really shut that computer or walk away [to] spend time with that dog. He has to walk, he has to eat. He has to do all of these things. That's been helpful [in achieving a healthy work-life balance]." –@_aable_
Setting and embodying healthy work-life boundaries (27:45): "I know there's an email in my inbox I could probably respond to, but then the next day happens, and did the world end? No, and the community's still going and thriving. That's something that I've found comfort in." –@_aable_
About Allison Able
A former teacher turned community manager, Allison Able can trace her community-building ways back to high school, where she was the leader of multiple clubs. When she moved into education, it was shocking to her that teachers did not network. In response, Allison recruited a committee of teachers and developed a partnership with a local teaching college to launch the Teacher Leadership Network. TLN is still in existence today and has gathered thousands of local educators at all levels for networking events, webinars, conferences, and more.
When it came time to start a new career chapter, by a stroke of luck, she came across a job posting for a community manager role at Higher Logic, where she successfully built and launched over 25 communities for a variety of association and corporate customers, developed full-scale engagement programs and successfully revitalized several dormant communities. Additionally, she led a team of community managers to scale and grow one of the largest global enterprise communities. Today, she is the senior manager of community at Sisense, where she recently launched Sisense Community beta.
Related Links
Transcript
Your Thoughts
If you have any thoughts on this episode that you'd like to share, please leave me a comment, send me an email or a tweet. If you enjoy the show, we would be so grateful if you spread the word and supported Community Signal on Patreon.