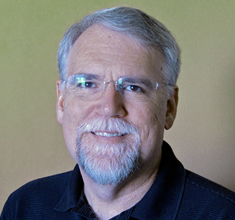 When we talk about the beginnings of online community, we often discuss
The WELL
, which launched in 1985. It's easy to forget that some people, like our guest on this episode, were building digital communities well before that.
Randy Farmer co-created Habitat, recognized as the first graphical virtual world. Over the last 30 years, he has helped companies like Lucasfilm, Electronic Arts, Linden Lab, Yahoo! and Answers.com to design better community products. On this episode, we discuss:
Randy's online community building efforts in the 1970s
The importance of Habitat, and its recent revival
Yahoo!'s acquisition of Flickr and what went on behind the scenes
Big Quotes
Our transcript was not completed in time for the release of this episode. Once it is ready, we will update this post with quotes from the episode. Thank you for your patience.
About Randy Farmer
Randy Farmer has built online social systems almost continuously since high school in the 1970s, ultimately working at companies such as Lucasfilm Games, 3DO, Electronic Arts and Yahoo! He co-founded several startups, where he helped pioneer foundational technologies including avatars, virtual currencies, the JSON protocol, web apps, newsfeeds, futures and promises, amongst many others.
Randy's most recent was Suddenly Social, which made real-time multi-user mobile games, who's server tech was ultimately open sourced as Elko II. He is co-author of "Building Web Reputation Systems" (O'Reilly Media). He presently calls himself a social media product strategy consultant, advising dozens of companies on how to design and operate social-powered applications, from websites to mobile apps to games. As a side project, Randy leads a ragtag team on the NeoHabitat project, bringing back the first MMO/virtual world, Lucasfilm's Habitat, after 30 years, as 100% open source.
Related Links
This is an incomplete list of related links from this episode. Once we have finished our transcript, this list will be updated.
Transcript
Your Thoughts
If you have any thoughts on this episode that you'd like to share, please leave me a comment, send me an email or a tweet. If you enjoy the show, we would be so grateful if you spread the word and supported Community Signal on Patreon.
Thank you for listening to Community Signal.