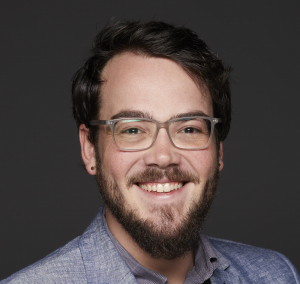 If you're working on launching a new community initiative, there are so many case studies, tools, and knowledgeable community professionals to help you along your journey. But what if you're tasked with sunsetting a community?
In this conversation, Patrick and Luke Zimmer, manager of the educator community for the National Geographic Society, discuss both instances. Luke has been tasked with managing the community for educators interested in geography education and after evaluating the limited capabilities of Google Plus, decided to go with a platform that offered more in the way of customization and data ownership. And, plot twist: Not long after making this decision, Google announced that it would be sunsetting its Google Plus consumer product, including the Google Plus Communities product.
Launching a new community or sunsetting an existing one are both complex undertakings. As Luke puts it, our online communities are microcosms of the culture around us. What happens when that culture and those connections are wiped away?
Patrick and Luke also discuss:
A full rundown of the Google Plus Communities sunset
Why having an anthropology background is helpful for working in community
How the National Geographic Society is structuring its new online community and plans to measure success
Big Quotes
Online communities as microcosms of larger cultural movements: "When an organization chooses to foster a community like [IMDb did], they're choosing to support a subculture of that particular group. When they choose to stop supporting that community, you're essentially getting rid of that subculture, and you're wiping out a culture. It's unfortunate that that happens. … [But] in the grand scheme of things, that happens all the time, throughout history. Cultures, they rise and they fall and they ebb and they flow. It's natural for online communities to follow that similar pattern. That's one of the things that really fascinates me about online communities, that it really becomes a microcosm for these larger cultural cycles that we see throughout history." –@LukeTZimmer
On migrating a community from Google Plus Communities to Higher Logic: "Google Plus has four metrics that they give you. That's just not enough if you're really looking at the return on investment of your community. You need [a community platform] that really provides detailed support for programs and multiple programs, like National Geographic has for its educators. … I was definitely supportive of finding a platform that could integrate with our customer relationship management system, and making sure that we had as much access to our member data as possible." –@LukeTZimmer
Opening a closed community to the public: "Because it's been a closed community and we've been working with a very specific population, even within our audience, it's been pretty easy to understand the community and to manage their expectations and the culture of the community. One of the things that I'm most concerned about [is] opening up a private community to the public [and] maintaining that culture, that positivity that we have currently in our closed community and making sure that inviting these new populations in doesn't throw off the balance." –@LukeTZimmer
About Luke Zimmer
Luke Zimmer graduated from Indiana University with degrees in journalism and anthropology. He has worked with associations and nonprofits for more than five years with a specific interest in social media and online communities.
In addition to his work as a community manager with the National Geographic Society, Luke also volunteers with the American Society of Association Executives where he is chair of the ASAE Communication Section Council. He has spoken at a number of ASAE events in addition to contributing to the ASAE newsletter, Associations Now.
Luke has also spoken to webinar audiences for the online community platform Higher Logic, the National Association of Bar Executives, and AssociationSuccess.org. When he finds the time, Luke also blogs on community management, social media, and technology news and issues at Skariphos.com.
Related Links
Transcript
Your Thoughts
If you have any thoughts on this episode that you'd like to share, please leave me a comment, send me an email or a tweet. If you enjoy the show, we would be so grateful if you spread the word and supported Community Signal on Patreon.