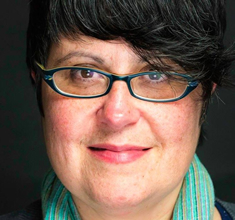 When you are hiring for your community team, you might post a job online, read through applications, identify candidates, conduct interviews and choose the best one. It's a long process, and it can be difficult to get to know any candidate all that well.
Jennifer Sable Lopez, the senior director of community and audience development at Moz, has found a quicker, more efficient way to identify qualified candidates they already know well: poach them from other departments and from their community. Plus:
How Moz divides responsibilities between the community and audience development teams
Investing money in quality forum answers
Making sure that your team takes their vacation time
Big Quotes
"When Moz stopped doing consulting to focus 100% on selling software and marketing tools, at that point in time, I spoke with the then COO, now our CEO, Sarah Bird. She and I sat down and I said, 'If this tools thing doesn't work, I really feel like we could build out a community who cares about white hat SEO.'" -@jennita
"My favorite [hiring] tactic is to steal people from other parts of the company. [chuckle] I don't understand why more people don't do this, to be perfectly honest. I have hired one person to the community team directly, everyone else has come from different parts of the organization." -@jennita
"We realized, 'Every time I'm sleeping, Gianluca is in there answering questions and managing things without having any privileges to do it.' Nobody said, 'Hey, Gianluca, can you do this,' or 'I will pay you to do this job.' He just took it upon himself because he loved the community and Moz so much. And so the smartest thing I could do was say, 'Oh, this is amazing. I would love to pay you as an associate to do this as your job while we are sleeping.' A win-win situation." -@jennita
About Jennifer Sable Lopez
Jennifer Sable Lopez is the senior director of community and audience development at Moz, a marketing software company with a vibrant community of over 600,000 online marketers. She is a renowned community and social media strategist who built the Moz community team and strategy from the ground up. Jen is a frequent speaker at marketing and community conferences such as CMX Summit, FeverBee SPRINT, New Media Expo, Seattle Interactive, MozCon, SearchLove and Search Marketing Expo.
Jen and her husband (an amazing photographer), Rudy, live in Seattle with their daughter Eva. She is a self-proclaimed geek and faux vegetarian, and she prides herself in having kicked colon cancer's butt at the young age of 37. You can read more about Jen on her personal blog, follow her on twitter @jennita or check out her work at Moz.
Related Links
In order of reference:
Transcript
Your Thoughts
If you have any thoughts you'd like to share, please feel free to leave me a comment or send me an email or a tweet. If you enjoy the show, we would be grateful if you spread the word.
Thank you for listening to Community Signal.