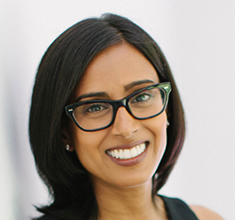 As health care and pharmaceutical companies aim to better understand specific medical conditions, they are turning to online communities of engaged patients, to conduct research and recruit for clinical trials.
Listener Jenn Lebowitz suggested that we try a Q&A episode, so we're doing it! If you have any questions that you would like me to answer on the air, please submit them!
Health Union is at the center of these efforts. Their business is managing a collection of communities, each focused on a different medical condition. They generate revenue by connecting companies with the people in their communities – the patients those companies want to serve. This episode features a deep drive into these programs with chief community officer Amrita Bhowmick. Plus:
Why health care companies are choosing to work with online communities
What does the community get out of participating in research?
How Health Union seperates community from sales to avoid a conflict of interest
Big Quotes
"My focus is really to get the data out from our health communities [to where it] can actually have a positive impact on patient care. That's a pretty incredible thing and the speed at which we can do that is also pretty amazing, if you were to overlay it with more traditional academic research." -@abhowmick1
"I think the biggest thing [that online communities offer health care companies over traditional forms of research] is the speed and access to a highly engaged and interested group of patients. … That's the result of building a community that's really being built for the sake of having a great community, not for the sake of having a research panel." -@abhowmick1
"On one side we have people that are lacking in access to care and are interested in clinical trials, … and then you have on the other side researchers who are eager to fill their clinical trials but are struggling to do so, and it's getting more difficult with time. Online communities really provide this unique [opportunity] that hasn't existed before, in connecting the two." -@abhowmick1
"Traditionally, you would get recruited to a clinical trial through your doctor's office. If you think about the number of people that are uninsured or under-insured, a lot of these folks may not even be going to their doctor, so how are they going to learn about clinical trials? The other challenge with that, from the researchers standpoint, is that typically you're getting access to the same pool of patients as you're working with the same physicians. [Online] communities are offering you a way to broaden your net and access folks who very well might be qualified and interested. But have just never had the opportunity to sign up." -@abhowmick1
"[On the separation between sales and community at Health Union,] we don't even sit on the same side of the office, which is kind of funny, but that's the truth. We are very much separated, and the folks that manage the communities aren't managing the client relationships." -@abhowmick1
About Amrita Bhowmick
Amrita Bhowmick, who holds Master's degrees in public health and business administration, is chief community officer at Health Union, where she combines business acumen and public health expertise to create and cultivate Health Union's content-rich patient communities.
With her degree in public health and many years in pharmaceutical marketing and analytics, Amrita accumulated extensive health care industry experience which she has honed to develop a keen sense for patient needs. Amrita's knowledge and intuition of the patient journey help translate Health Union's large-scale patient dialogue into the real insights that make these communities successful.
She loves spending as much time as possible outdoors with her dog, a recently certified therapy dog and her three-year-old daughter, a certified hooligan.
Related Links
In order of reference:
Transcript
Your Thoughts
If you have any thoughts you'd like to share, please feel free to leave me a comment or send me an email or a tweet. If you enjoy the show, we would be grateful if you spread the word.
Thank you for listening to Community Signal.