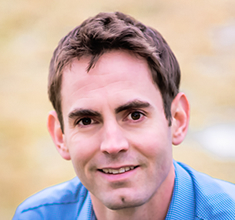 Paid, private online communities often struggle to retain members and create value over a long period of time. They start strong, with a lot of promise, but over time, many succumb to repetition in content and conversation that leads to members deciding they can no longer justify the expense.
With a fee of $49 per month, eCommerceFuel is a 1,000 strong paid, private community for ecommerce store owners with six and seven figure incomes. They turn people away. They kick out inactive members. They don't allow vendors. A tight, focused strategy has enabled them to create a community that continues to both grow and retain members. Founder Andrew Youderian joins me on this episode to discuss how he's done it. Plus:
How Andrew seeded the community initially
Finding the right price point and deciding when it's time to raise it
Why Andrew turns away new members, for the sake of the community
Big Quotes
"[With vendors that serve our community's niche], we made the really hard decision to say, 'Hey, we're not going to let you in the forum anymore.' In a lot of cases, members [from] those companies, we had to respectfully take out of the community because what we found was, it was hard for people to talk candidly about some of the major tools they used in their business, when representatives from those companies could jump in and make things, at a minimum, awkward or, in the worst case, contentious. There's been a lot of opportunities, where we've given up money in the short-term from people who were willing to pay it, to try to really create something that has a lot of long-term value." -@youderian
"Pricing is tough. We started at $25 a month, went up to $29 a month, and then jumped to $49 a month. The goal was to be a price where we could afford to invest back into the community [and make it into] a viable business. But also be something where people could be a part of the community for life and not have it be something where they had to continually go back and forth [deciding whether or not it is worth it]. I want to make it a no-brainer for people." -@youderian
"I think it's difficult to start a community as a paid one because it's a chicken and an egg problem. How do you charge for something when there's nothing there? The way that I approached it: I was blogging for about a year before I started the community. For that year, any time I came into contact with someone interesting that impressed me about ecommerce, I flagged them. And I just had a little folder in Gmail. When it came time to start the community, I had about 150-ish contacts who I started reaching out to. … I used that core group to seed the community, and we ran that for about three months. And then once I felt like we had a decent level of activity and discussion going on, then I'd start charging." -@youderian
About Andrew Youderian
After college, Andrew Youderian spent 2 years working in investment banking. He quit to start my first ecommerce company, Right Channel Radios, in 2008. Since then, Andrew has started and sold a couple of ecommerce businesses and along the way launched eCommerceFuel – a private community for high six and seven figure ecommerce entrepreneurs.
Related Links
Transcript
Do You Have a Question for the Show?
If you have a question that you'd like me to answer on the air, I'd love to hear it! Please submit it for a future Community Signal Q&A episode.
Your Thoughts
If you have any thoughts on this episode that you'd like to share, please leave me a comment, send me an email or a tweet. If you enjoy the show, we would be grateful if you spread the word.
Thank you for listening to Community Signal.