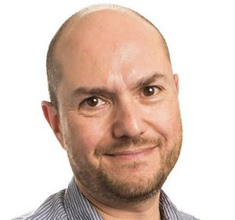 Pioneering online service
Delphi
, launched in 1981, has been a lot of things over the years, as ownership changed hands several times, and priorities shifted. But in 2017, what's the enduring legacy of Delphi? What remains today? The forums.
Dave Cayem spent 15 years at Delphi Forums, surviving multiple acquisitions and eventually leaving as vice president and chief community officer, before moving on to senior community and customer service roles at CustomMade and Booster. Dave shares stories from his time at Delphi Forums, plus:
Introducing a freemium model when people are already used to free
How Dave addressed a community that was "not too pleased" when he joined CustomMade
The similarities between community and customer service that he didn't fully appreciate until switching from one to the other
Our Podcast is Made Possible By…
If you enjoy our show, please know that it's only possible with the generous support of our sponsor: Higher Logic.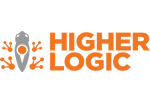 Big Quotes
"One of the features [we tried, when adding a paid membership level at Delphi Forums, was that you could] create a forum that only [premium] members can participate in, so you're not going to have to worry about flame wars and trolls coming in. It's going to be a clean, well-lighted, gated community, and we're going to keep the rest locked out. That didn't take off at all. Nobody was interested in that. Being able to have an elaborate signature or the kind of things that allowed you to express yourself, those are the things that really took off." -@davecayem
"[When I joined CustomMade,] there was no code of conduct, in terms of how to act on the platform. Rather than send them down from the mountain top, I created a process where the makers themselves created those rules. There were some emails. There were some surveys. Some of the more experienced makers, I spoke with them on the phone personally. We basically got feedback on what we thought should be part of that code of conduct. It came from them, not from us." -@davecayem
About Dave Cayem
Dave Cayem has worked in tech startups for more than 15 years, most of that time working with online communities. Until 2013, he was running day-to-day operations for Delphi Forums, which is a network of member-created, member-managed enthusiast communities. Dave's responsibilities included everything from product roadmap to revenue to resolving disputes. He left Delphi Forums to become director of community and support at CustomMade, which connects consumers looking for custom made goods with the craftspeople that can make those things. There, he managed the community of makers and ran the customer service operation. Dave later joined Booster, which is a crowdfunding site, managing the team that helped the community of fundraisers get the most out of the platform.
Related Links
Transcript
Your Thoughts
If you have any thoughts on this episode that you'd like to share, please leave me a comment, send me an email or a tweet. If you enjoy the show, we would be so grateful if you spread the word and supported Community Signal on Patreon.
Thank you for listening to Community Signal.