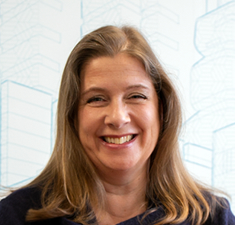 Data breaches, distasteful ads or marketing campaigns, offensive content left unmoderated for far too long… as community professionals, we've studied these situations when they arise and many of us have had to manage such issues in our own communities.
In this episode, Patrick and crisis communications expert Kate Hartley discuss examples of micro and macro communications crises and how to best manage them. Kate breaks down the difference between a full blown communications crisis and negative or critical response to a change. "It's only a crisis if it's going to stop the community [from] being able to function," she says. "If it's not going to stop the community being able to function, then it's not really a crisis. It's an issue that just needs to be well-managed."
Kate and Patrick also discuss:
How social media and news feeds fuel outrage
Remembering your employees during a communications crisis
Setting a strategic intent for handling a communications crisis and knowing how to measure your outcomes
Our Podcast is Made Possible By…
If you enjoy our show, please know that it's only possible with the generous support of our sponsor: Discourse.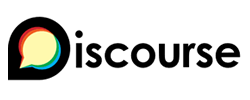 Big Quotes
The concept of manipulated outrage (6:30): "We are more likely to post or share commentary that makes us angry. The two things we like to share are things that make us laugh and things that make us furious. The more angry we are, the more likely we are to share things. So we're seeing more and more of this content everywhere we look." –@katehartley
Living up to your community or organization's values (25:18): "One of the things that will get a community to turn on you quicker than anything else is if you go against your own values. If you do something that goes against your own values, people will call that out, quite rightly. … You have to have the actions that meet the words you're saying." –@katehartley
Don't forget about your employees during a communications crisis (34:40): "We see this a lot when we're working with organizations on how to manage their reputations in a crisis. They're so focused on the external, on what the media think, on what their outside community think, on what their customers think, [that] they forget about their own people. In some organizations, that's a significant number of people who actually could be your greatest advocates. … These are people who are going to be talking to their friends, to their families, [and] they need to believe in you. They need to believe that you're doing the right thing. They need to share your values, they need to understand why you're doing what you're doing. If you have an employee community, what better place to talk to them and explain exactly what's going on [during] the crisis." –@katehartley
Measuring whether or not you've managed a crisis successfully (40:23): "The measurement for [the successful handling of a] crisis has to come quite a long time after the crisis is over to really understand the full impact that crisis had. It needs to reflect what you wanted as the objective from managing the crisis right at the beginning. If you bear that in mind at the beginning, everything you do will be informed by it. How you communicate, how you behave, what you ask the business to do for you. Everything will then be informed by that objective. Then six months down the line, you can look back and say, 'Did we meet that strategic intent? Did we behave in the way we said we were going to? Did we retain the loyalty of our customers? Are our communities healthy?' That's how you measure it." –@katehartley
About Kate Hartley
Kate Hartley is the co-founder of Polpeo, a crisis simulation company that helps some of the biggest brands in the world prepare to deal with a crisis as it breaks and spreads over social and digital media. She is the author of Communicate in a Crisis, a book that explores the changing way people behave in crisis situations, and how organizations respond.
Kate has 25 years of agency-side experience in crisis and reputation management and corporate PR. She is also a trainer in crisis communications for the PRCA, the UK's PR industry association, where she sits on the digital steering committee, designed to shape digital best practices in the PR industry. She has spoken at and run workshops on the impact of social media on crisis management at international events including SXSW, The Global PR Summit, PR Week's Crisis Comms, and Social Media Today's Social Shake Up.
Related Links
Transcript
Your Thoughts
If you have any thoughts on this episode that you'd like to share, please leave me a comment, send me an email or a tweet. If you enjoy the show, we would be so grateful if you spread the word and supported Community Signal on Patreon.