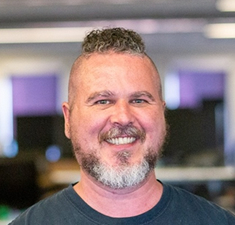 Nicholas Tolstoshev is talking programs. Brand representative programs, where brands pay you for access to your community. Ambassador programs, where you reward your best contributors. And empathy programs, where you help your coworkers see things from the eyes of your members and customers.
This discussion also ends on a note that we probably all need to hear right now, and that's the importance of leaning on and being honest with each other about our shared challenges of navigating life and work during the pandemic. Nicholas shares how he has worked to start these honest and difficult conversations at Automox. Here's to workplaces that are being encouraging and understanding during these difficult times.
Patrick and Nicholas also discuss:
Building ambassador programs and empathy programs to strengthen communities
Empowering community members to create and moderate conversations of their own
How Nicolas cultivates the internal employee community at Automox
Our Podcast is Made Possible By…
If you enjoy our show, please know that it's only possible with the generous support of our sponsor: Discourse.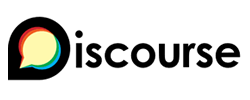 Big Quotes
Balancing your brand ambassador program (11:33): "[When creating a brand ambassador program], you've got to balance the rewards versus what [the ambassadors are] doing. You don't want to either over or under reward and then have to course-correct later because much like having something be free and then charging for it, that's always a hard thing to overcome." –@tolstoshev
Empowering your users to build their own communities (27:50): "If you don't make room for people to have [unofficial] conversations on your own site, it's not going to stop them from having those conversations. They're just going to go have them somewhere else. That was the lesson that an early mentor of mine drummed into me. Be part of the conversation and the best way to do that is to make a place for it. If somebody has already made a place for it, then go meet them where they are." –@tolstoshev
The positive effects of community during the pandemic (40:10): "Since the pandemic hit … I was finding myself stuck at home and feeling isolated and depressed and not having much motivation to work. I had the idea to do this program where a small group of us get together and just share what's going on and what's frustrating in their lives. … It was a huge benefit for me. I rolled this out to the rest of the company and fortunately, the execs saw the benefit in doing it. It's been rewarding to build community internally within the company and help people get through such a difficult time." –@tolstoshev
About Nicholas Tolstoshev
Nicholas Tolstoshev is a sysadmin turned community manager having worked on technical communities for Intuit, Spiceworks, Webroot, LogRhythm, and currently Automox. He also launched Growers Network, a community in the cannabis space.
Related Links
Transcript
Your Thoughts
If you have any thoughts on this episode that you'd like to share, please leave me a comment, send me an email or a tweet. If you enjoy the show, we would be so grateful if you spread the word and supported Community Signal on Patreon.