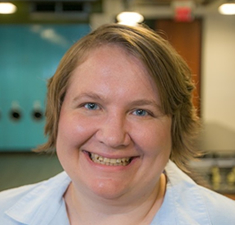 Online communities are can be essential for people impacted by illness. For those directly affected, their families, and support systems, these communities can provide a much needed place to share experiences, to vent, and to learn about different symptoms, treatments, and the intricacies of navigating the healthcare system. For our guest, Amanda Petersen, Planet Cancer provided such a community as she fought breast cancer in her early twenties.
Amanda has since continued to be an active contributor and moderator in online spaces dedicated to providing a safe and functional community for cancer survivors. In this conversation, she talks about the role that Planet Cancer played in her life in addition to why she felt motivated to start participating in r/breastcancer. The community exists and is functional because of its people –– people like Amanda that help to moderate the space and people that are looking to connect with others and find support in their journeys.
Whether a moderator takes a break or community members sadly pass away or move on, the rules that they have created and the space that they've fostered will continue to provide a meaningful community for cancer survivors.
Amanda and Patrick also discuss:
Rules that are representative of the community they serve and protect
The emotional labor of managing a community of care
How Planet Cancer helped Amanda through her own journey with cancer
Continue reading

"Providing a Safe and Functional Community for Cancer Survivors"