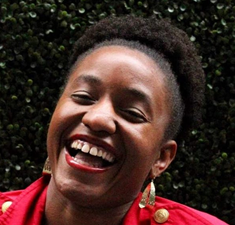 People have gotten crafty when it comes to staying connected during this time of social distancing. Zoom calls with family and friends, Animal Crossing weddings, and drive-through birthday parties are just a few of the ways we're showing up for the people we care about. HER, a dating and social app for LGBTQ+ womxn and queer people, is also doing its part to foster safe socializing for its community. That said, you might say this comes as first nature to HER, because safety has always been a must when it comes to representing and providing a space for their members.
In this episode of Community Signal, HER's head of community, Shana Sumers, discusses the recent changes that have been made to help community members stay connected during the pandemic. She also shares some of the tools and policies that keep members of HER safe from scams and persecution because of their sexual identity or gender orientation.
Patrick and Shana also discuss:
How community moderators make a difference on HER
Reasons why members find value in HER even after finding a partner through the community
Delivering a premium and safe experience on HER without forcing everyone to pay a premium
Why the 40+ community is Shana's favorite on the app
Our Podcast is Made Possible By…
If you enjoy our show, please know that it's only possible with the generous support of our sponsor: Discourse.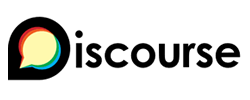 Big Quotes
When you happen upon a scammer meeting (12:47): "It's almost like [scammers] have a room where they have figured it all out. … We've even caught some of our scammers having conversations with each other when they figure out there's code words that they have. It's just a whole mastermind process." –@shanahasatwitr
Ensuring the safety of HER's LGBTQ+ community (18:44): "We're available in [about] 113 countries worldwide, but we [also pay attention to] where it's still illegal to be an out LGBTQ+ person and where people get highly prosecuted. … We wanted to be sure that the app was available in places that it was safe. If you were comfortable enough to come onto the app and show your face, that that's because you were in an area where you can, and if you didn't, that you have the option to be able to with our incognito mode." –@shanahasatwitr
Why building your brand and profile on HER could lead to more dates (26:35): "[We saw adding posts to your profile] as a way to hold people accountable, [but it's also] a way for you to build your brand and make yourself seem more appealing to the community, which would then lead to more likes, more messages, and hopefully more dates." –@shanahasatwitr
Fostering inclusivity for the HER community (36:27): "Our community is so intersectional that we want to be able to find ways that everybody can feel represented. Even though we do have a big group of people who identify as lesbian or bisexual, it's not far off to have people who are identifying as non-binary and we want to be sure that all of those are represented, all of those fit, and thankfully, the profiles give us a lot of data in that area so we can continue to adjust and make sure that people are seeing things that make them feel like they are part of the community." –@shanahasatwitr
About Shana Sumers
Shana Sumers is a black, queer womxn, who is the head of community for HER App, the largest social and dating app for LGBTQ+ womxn and queer people. With a community of over five million users worldwide, Shana has worked from the ground up to launch and grow a community that supports the wants and needs for this rainbow-filled group. Online communities, in-person events, social media, content creation, email marketing and customer support are just scratching the surface of skills utilized by Shana on a day to day basis.
Related Links
Transcript
Your Thoughts
If you have any thoughts on this episode that you'd like to share, please leave me a comment, send me an email or a tweet. If you enjoy the show, we would be so grateful if you spread the word and supported Community Signal on Patreon.