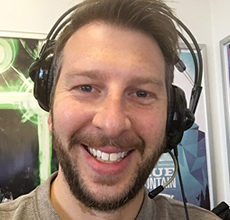 Ubisoft's community content team helps the gaming company's community developers and managers by creating polished content, inspired by and sometimes derived from the community.
After spending time as a community developer himself, Zack Cooper was tapped to start this team, and has led it for the last 3 and a half years. We discuss:
How the community content team benefits the community team
Zack's favorite stories of content that has come from the community
If this model could make sense in other industries
Our Podcast is Made Possible By…
If you enjoy our show, please know that it's only possible with the generous support of our sponsor: Open Social.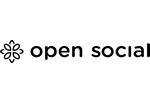 Big Quotes
Unfortunately, our transcript was not completed in time for release. Once it is ready, we'll update this post with quotes from the episode.
About Zack Cooper
Zack Cooper is community content lead at Ubisoft, working with their community teams around the world to help tell great stories. He started at Ubisoft Toronto in March of 2012, fresh off the birth of his first daughter, following an 11-year career in radio broadcasting. Zack was a reporter, talk show host, and sports anchor, while hosting a video game show on the side. He appreciates quality and creative storytelling and has a passion for music, both of which help maintain sanity amid all the stresses of everyday life.
Related Links
This list of links is not yet complete. When our transcript is finished, this list will be updated. Thank you for your patience.
Transcript
Your Thoughts
If you have any thoughts on this episode that you'd like to share, please leave me a comment, send me an email or a tweet. If you enjoy the show, we would be so grateful if you spread the word and supported Community Signal on Patreon.
Thank you for listening to Community Signal.